Manga Poll
Manga
is the Japanese equivalent of comics
with a unique style and following. Join the revolution! Read some manga today!
Join #baka-updates @irc.irchighway.net

RSS Feed


Chaotic Sword God (Novel)
Login to add items to your list, keep track of your progress, and rate series!
Description
From Flower Bridge Too:

After death, Jian Chen's soul was reincarnated into a foreign world. He grew up with flying speed, but at the end, because of overflowing enemies and from heavily injuries by them, his soul abnormally changed at the border of life and death. From then on, he stepped onto a completely different path of sword cultivation and became the Sword God of the generation.
Type
Novel
Related Series
Associated Names
Hun Dun Jian Shen (Novel)
混沌剑神 (Novel)

Groups Scanlating
Latest Release(s)
Status
in Country of Origin
3020 Chapters (Ongoing)
Completely Scanlated?
No
Anime Start/End Chapter
N/A
User Reviews
N/A
Forum
User Rating
Average: 7.2
/ 10.0
(139 votes)
Bayesian Average:
7.07
/ 10.0
Last Updated
February 9th 2022, 12:20pm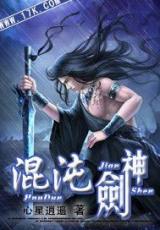 Genre
Categories
Category Recommendations
Recommendations
N/A
Author(s)
Artist(s)
N/A
Year
N/A
Original Publisher
Serialized In (magazine)
N/A
Licensed (in English)
No
English Publisher
N/A
Activity Stats (vs. other series)
Weekly
Pos #
683

(+42)
Monthly
Pos #
1156

(+707)
3 Month
Pos #
2254

(+1086)
6 Month
Pos #
4782

(+29)
Year
Pos #
5632

(+1285)
List Stats
Note: You must be logged in to update information on this page.



It started out a bit bland, took about 200 chapters to finally start getting its unique vibe, then late in the 300s it seems as if the author lost interest in the entire world and plot and completely changed EVERYTHING. All the beginning 350+ chapters building up the cultivation, all of the MC's hard work, fighting enemies and leveling up and learning new sword techniques, the importance of Saint Force which was the core mechanic behind everything...wiped away. What a joke.
As for precisely why I'm so disappointed:
Spoiler (mouse over to view)
From the beginning to just before the change, the MC worked hard to cultivate and learn new skills, using sword cultivation and techniques from his previous life and he just started learning high-tier battle skills that he risked his life to get. The thing I liked most was how the MC used his superior speed and comprehension of skills to win against opponents much more powerful than him. He mostly used his saint force sword for his battles, and had a special "sword qi" from his previous life that he used as his trump card.

But all of a sudden he dies and the "sword qi" merges with his soul while he loses his saint force sword permanently. This "sword qi" gives him supernatural god powers where all he has to do is clasp at the air with his hands and summon and throw swords made of fire, or turn trees and rocks into massive swords, or levitate a storm of pebbles or sand with his "sword qi" and riddle his enemies full of holes, and he can fly. All that cultivation, high-speed sword skills, high-tier battle skills that he was still learning...all that stuff that made the story interesting is no longer applicable to him and no longer mentioned, and all he does is use his special "sword qi" trump card to easily kill his opponents. It's like the author gave up on the MC and made him into an overpowered cheat machine with no actual challenges or character development to hope for.
...
Last updated on March 30th, 2016, 6:21pm
I have read till the current translated chapter and found it average. Also the author seems to think that by putting too much action, he could make this story intetsting. I dont find it so. for example, the mc went to the forest with group of people. they found a beast cub. bad guys shows up and fought mc and co. now papa beast shows up and shit hit the fan. mc's companion dies. mc get out of the forest grieving and wounded and these guys shows up from nowhere and fight mc for no reason. mc beats them amd the leader flee. bad guys came back attacks mc again. mc kills the leader. leader daddy came and chases mc. mc runs and hide. and fought guerrilla war against leader's father.
now anyone who reads my comment might think, What a bore. Now imagine reading all this in detail, pages after pages, again and again.
also the mc has a unique ability. HE CAN STAY 20 FOREVER. when he runs away from home he is twenty. one years past he is twenty. two more years past and some 200 pages, mc is still 20. ( some of you might say that no mc was 15 when he left home. but the thing is only you and I remember it. the author stated several times that mc is 20. and not from some other guy's point of view, but the âuthor himself.)

... Last updated on February 29th, 2016, 7:40am
I was going to drop it because of the forced romance with the spoiled girl that wanted to kill the MC during their first and second meeting. However, I kept reading because of the other characters and the story is interesting. I do not understand the mind of these light/web novel authors. How do you end up falling for a chick that tried to kill you?
Until the poop hit the fan... At some point I don't know what happen, but the story is ALL OVER the place. He stuck at one place way too long and he made all the wrong choices for no reason. I guess something happened in the Author life or pressure from the fans. I don't know. I dropped this series and I'm never touching it again.
TL
R : Waste of time.
Have to say CSG is one of the weaker WN among its genre. Its a story about a man who is at the peak of power in his world, whom died and was reborn into another world. Although having to "restart" his cultivation, he still has memories of his past life including techniques and foundation hence they aid his rise through power. Certain circumstances(offending a bigger faction) forced him into exile and from there he travels around to "level up" before facing the enemy.

I've labelled this WN as CSG Online precisely because it exactly plays out like an MMO with all its glory and its horrors. CSG has a weak writing as its main formula is Main Quest and Side Quests. Main Quest(the novel's Main Plot) happens every 10-20 level ups while the gap in between is stuffed with countless Side Quests. We have short Side Quests ranging from 1-2 chapters up to even big Chain Side Quests of several dozen chapters. Purpose? Loot/Money and to level up(level up his cultivation and break through realms), thats strictly it. The grind is real.

Now theres nothing absolutely wrong with this format but MMOs are notorious for the crazy and boring grind, the lackluster story in these side quests and disappointing main quest that noone cares about, players only care about PvP, loot, end-game and e-peen. This is the problem with CSG Online, it follows the MMO formula to the letter. The numerous side stories have minimal background development, close to no focus on its aftermath or concept of cascading consequences and very loosely tied with the main plot. They are also extremely random and pop out of nowhere so the story pacing and plot development is in utter chaos. Like a typical MMO, they're all hit and run, fire and forget, standalone Side Quests with its main aim being to level up and get some loot. Very little effort to concoct a grand plot with interweaving side stories. There is no soul to the stories.

Oh, and romance wise, for now its not the main focus but theres plenty of potential ladies but as all wuxia/xianxia/xuanhuan novels, cultivation comes first.

One thing i do like about CSG Online though is its "no bullshit" in battles. The MC, Jian Chen is like an assassin. No need for flashy skills, no unnecessary moves, focus on minimal effort to deal a fatal strike. If you're a fan of shounen who likes "staged showdowns" like:

MC: Taste my level 4 Sky Wolf Blade!!!
Enemy: Urg!! Not bad, I'll show you my level 6 Tiger's Paw!!!
MC: Ahhh!!! I'm at a disadvantage!! Bankai!!! Level 7 Dragon Soul Domain!!!
Enemy: Level 8 Aegis Defence!!!
MC & Enemy: Lets end this fight with our strongest, most epic and most secret, one time use, level 99 skill!!!

You will be disappointed!!! CSG has non of that bullshit. Its all 1 shot 1 kill. Battles are for the most part short, sweet and simple. While major/hard battles focuses on utility, planning and cunning. MC has unorthodox tactics like large scale poisoning of enemies, pitting factions against each other, stealth assassinations or mix of parrying, baiting and feints to jump on opportune fatal strikes. He is a throat stabber, he relies on his incredible speed and agility and not stamina/endurance battle tactics. Now of course the cunning and guile is not that intricate(like i said, the WN has weak writing) but it certainly beats the overused "staged showdowns" therefore i appreciate the author's efforts here.

Besides that, like most of its genre, the MC is standard. He is quite strong, prideful and cares deeply for his loved ones however is not a good Samaritan, he won't go all out in his way to help a beggar on the sidewalk. Offend me or touch my family and i'll wipe out you clan. Revenge!!! You know, the usual stuff in Wuxia/Xianxia. Also main focus is on MC, so very little limelight on supporting characters, again like most Wuxia/Xianxia novels which is a shame.

Do take note that this review is just based on the first few hundred chapters, we're sitting at close to 400 so theres really a lot more content we've yet to read. To be honest, there isn't really sufficient chapters to throw down a fair review. I'm confident that it will get significantly better in the later chapters, maybe the author deliberately made the pacing of the main storyline slow. Personally, i'll still continue reading this, there is still potential. Afterall the main story of revenge on the other offending clan is kinda a sub-plot, because there is still the shrouded history of MC's mother/uncle who came from a fallen empire, this i believe will be the underlining heavy meat in CSG. Overall definitely not a horrendous WN but also not the best.

... Last updated on February 11th, 2016, 3:29am
Story isn't bad, it's what I look for when I search Xianxia. Has nice action and setting. However it is pretty boring because the Characters have no depth in them. I'm at chapter 53 at the moment, none of the characters have a personality. Also when fighting, there is no urgency. In addition to that, when he cultivates, all it says is, he stays in his room and then a time lapse of a couple months. Dropped it because it was boring
Only read up to chapter 20 or so before dropping the whole thing. This story is really, really boring. First few chapters was great, got me hooked, but it doesn't built to anything. The premise is interesting enough, but every character (including the MC) is so flat and one dimensional.

Not going to call it a waste of time since Xian Xia in general is a waste of time, but at least it should be entertaining, no?
Simply put, CSG is the first Xianxia I did not enjoy. It isn't the story's ideas or anything. In-fact I really enjoyed the whole setting. My biggest problem was the writing itself. It feels slow and boring. Like you have to push your way through certain fight scenes. Fight scenes are meant to be enticing,Bringing a brimming and amazing scene into your head where you feel the intensity of every move. However, the fight scenes are awfully slow and take to much time to happen. It is like the author is purposely trying to stretch the moment to bore you to death. So the biggest problem is the pacing, it needs to be fixed and reformed.

In short, for an action WN, action isn't its strong suit.I'm still interested in the world and how problems will get resolved, but chances are I'm wont pick it up again.

... Last updated on October 19th, 2016, 12:33pm
Top expert gets reincarnated. Crippled to OP. It's another typical cliche Xianxia.

Plot has really gone down the drain too. There's been 100+ chapters him doing random crap, and I'm don't think it's going anywhere in the near future.

On the other hand. If you're like me and enjoy typical Xianxia stories, then I strongly recommend you read this. This story is crammed with action.

P.S. As of chapter 200, there is absolutely no sign of any romance or harem, and this doesn't feel like that kind of story either.
Another cookie-cutter story: person is reborn with unfair advantage and overthrows existing powers. Characters are one-dimensional saints or devils. Even worse, after several chapters, it becomes like 'dragon-ball z' where each chapter is just 50% trash talking.