Manga Poll
Manga
is the Japanese equivalent of comics
with a unique style and following. Join the revolution! Read some manga today!
Join #baka-updates @irc.irchighway.net

RSS Feed


Yuria 100 Shiki
Login to add items to your list, keep track of your progress, and rate series!
Description
Yuria is a humanoid dutch wife (love doll), a female android designed with the sole purpose of being the sex slave of her master. But she has one flaw: she doesn't want to be a dutch wife. After escaping from her creator, she meets Kubo Shunsuke, who gives her a place to stay. Hilarity is bound to ensue as she battles her programming, which draws her towards him and pretty much any other man she comes across.
Type
Manga
Related Series
N/A
Associated Names
Yuria Hyaku Shiki
Yuria Type 100
ユリア100式
泛用人型少女·百式
由莉亚100式

Groups Scanlating
Latest Release(s)
Status
in Country of Origin
12 Volumes (Complete)
Completely Scanlated?
Yes
Anime Start/End Chapter
N/A
User Reviews
N/A
Forum
User Rating
Average: 7.5
/ 10.0
(736 votes)
Bayesian Average:
7.45
/ 10.0
Last Updated
August 20th 2023, 4:49am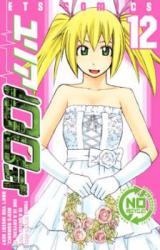 Genre
Categories
Category Recommendations
Recommendations
Author(s)
Artist(s)
Year
2005
Original Publisher
Serialized In (magazine)
Licensed (in English)
No
English Publisher
N/A
Activity Stats (vs. other series)
Weekly
Pos #
709

(+1)
Monthly
Pos #
1232

(+279)
3 Month
Pos #
2069

(+752)
6 Month
Pos #
3310

(+731)
Year
Pos #
4814

(+580)
List Stats
On
2651
reading lists
On
913
wish lists
On
634
completed lists
On
200
unfinished lists
On
385
custom lists
Note: You must be logged in to update information on this page.



over 13 years ago
over 14 years ago
I'm not a whiny feminist but this manga is garbage for one reason: The main male protagonist constantly uses violence against the main female protagonist everytime the she makes sexual advances. And that goes on for chapter after chapter after chapter and that's supposed to be COMEDY?! Tsundere are bad enough but this?! I've only seen one anime/manga that used that same tactic as comedy and I dropped it like I've dropped this hot garbage. It's funny...if you're 12.

There's only one other manga I can think of that uses violence against a sexually frustrated girl as comedy and that was Fight Ippatsu! Juuden-chan.

... Last updated on September 27th, 2020, 6:21pm
Before going into what i think about Yuria 100 Shiki, i think i need to make it clear that i watch/read both hentai and regular romance, so this opinion is coming from the perspective of someone who likes both. Another thing i need to admit is that despite having 'completed' this manga, i did skim through the lolicon shit, i just couldn't stomach that part of the manga. That being said, lets get started.

Going into the manga, all i knew that was it was about a perverted female character, and nothing more. I thought it might be a good ecchi and might make me laugh a bit, but what i got was an experience that was much more character driven than i expected, There were actually some characters that i liked and cared about, examples being Juria and Yoshio. Their relationship is probably the only thing worth reading for. Unlike the main characters, both their characters and their relationship have a little development. Thankfully, the chapters focusing on them always came at moments when i was ready to put the manga down because it got boring. Juria and Yoshio were interesting enough to keep me reading, even when the primary characters bored me.

At the start, Yuria and Shunsuke(the main characters) seemed like they would have an interesting dynamic. I liked the idea of a character who wants to be innocent but ends up doing dirty things, and i thought the love triangle element could have added something to that. For the first 20-30 chapters, i thought they were on the right track. It was a bit slow paced, but the comedy was still fresh up to that point, and the ecchi scenarios weren't totally played out yet. It seemed like they were slowly developing the relationship between Yuria and Shunsuke, and also establishing the relationship between Shunsuke and Maria. The problem is that the manga fails to capitalize on this potential. By the midpoint, the comedy became stale so that wasn't keeping me reading anymore. One might argue that the manga is a comedy, and therefore does not need to capitalize on its romantic potential. I would be inclined to agree if it werent for the fact that the manga also had moments when it took itself seriously(all of the moments where Yuria is contemplating her love for Shunsuke, also moments where Maria tries to kick her out), so i dont think the fact that is a comedy can be an excuse for failing in this regard. Its obvious that the manga wants the reader to care about Yuria and Shunsuke getting together, which just further shows the focus on the romance. If it didn't waste so much time focusing on the romance, in a non-comedic way, then it would be forgivable.

As far as characters go, they are a mixed bag at best. We are supposed to like Yuria and root for her. She is an innocent character(as in, she doesn't have malice in anything she does, and she doesn't want to be perverted despite her programming) who is trying to do the right thing, so she is likable. I think the problem with the whole dynamic of the story is that it is hard to like Shunsuke. The whole idea behind his character is that hes a nice guy who is also loyal to his girlfriend. He is so loyal, that he is turning down the sexual advances of these sex dolls. Sounds at least decent right? Well, the real problem is that despite these sexual advances, he actually lets one live in his apartment with him. Right there is a problem, i dont care how nice you are, you do not put yourself in that situation when you are in a relationship with another girl. Well, lets assume for a second that this is really the nice thing to do. Well, its fine then as long as he turns down her sexual advances. The problem is the fact that he allows her to grab his dick, and he even basically has sex with her on more than one occasion(and even tries to hide it from his girlfriend, because all he was doing was trying to be the nice guy and help her out). This would be fine if his failings in loyalty were actually punished, but they never really are. Personally, i dont think the whole 'hes so nice that he is willing to do this' is a defense for most of what he does with Yuria. He is way too calm about it when its over, and he doesnt even seem to care that he might have cheated on his girlfriend. Maybe this is a point that wont bother people, but this type of 'nice' character is just the kind of character i can never buy into. It takes me out of the experience. In harems, and other love comedy anime/manga, the main character at least feels embarrassed at one of those kinds of scenes. But Shunsuke is so boring that he just immediately moves on from it. This should be fine though as long as its funny right? Initially it is funny, because it defies our expectations of how a normal person would react to it. But its not the kind of joke that can be repeated for over 100 chapters and still be funny. By the end of the manga, the whole dynamic ceased to be interesting because the center of the love triangle was this boring guy that no longer made me laugh and wasnt likable either because of how much he basically cheats on his girlfriend.

The other major issue with the manga is all the side characters aside from Juria and Toshio(again, they are what kept me reading). Yurin is a loli character, and there isnt a single chapter that she was in that didnt bother me. To the mangas credit, I did enjoy a few of the interactions between the three sisters, Yuria, Juria and Yurin, despite hating Yurin. Im not a fan of lolis, especially not ones in manga such as this. The hermaphrodite(whose name i honestly cant remember) was just such a throw away character, even the loli contributed more to the main story of the manga. There is also Lucy, who is also really boring. By the time they introduced her, the comedy was already getting dull, so every comedic scene with her failed to get a laugh. To the side characters credit, i dont think we were supposed to actually care about any of them(again, except Juria and Toshio, though im convinced the only reason they got development was because they were introduced really early on). The side characters were mostly just filler characters who didnt really contribute anything to the story, and only served to interrupt the flow of the main story. Even the comedy in chapters focusing on them was boring because they just repeated the same comedy as the chapters with the main characters.

The pacing of the manga was pretty consistent until the end, where they just went with a time skip and resolved everything within 2 pages. It was disappointing, the one thing Shunsuke had going for him(as far as character development) was his slow realization that he didn't want to be in a relationship with Maria, but they threw that out the window in the last dozen chapters. I think that was a big issue with both the story and Shunsuke himself. The love triangle only works if we fully understand where each girl stands in his head. But by the end of the manga, i still was unsure how he truly felt about either of them. Sure, he said a bunch of times that he loved Maria, but based on their interactions and the tension in their relationship(also the fact that for a while he was clearly leaning towards Yuria, because she was always supportive and there for him) i assumed he had enough with Maria. When the wedding happened, and Yuria had to be the stand in(yes, it is as stupid as it sounds), i assumed that was going to be the moment where he realized that Yuria was the girl for him. But instead he kind of just decides to be married to Maria anyway, despite seeming unhappy with her, and has Yuria stay with them despite this? Then there is a time skip and Maria and Shunsuke ended up getting a divorce anyway. What the fuck was the point of the part where he decides to stay with Maria then? The entire manga up to that point was building up his frustration in the relationship, and his potential love for Yuria, if any time was good to have him dump Maria, it was right after the wedding. The whole ending being right after a time skip resulted in it feeling rushed and poorly thought out, despite being a simple one. .

The bottom line is that this manga isn't really worth reading for anyone. The comedy is funny for the first dozen or so chapters, but it gets stale by the halfway point. The sex scenes are more censored than most hentai manga, and they lack any kind of detail, so anyone looking for sex scenes wont be satisfied. The romance is poorly thought out and really falls apart at the end, so anyone looking for a good love triangle story wont be satisfied. This whole manga just fails to find an audience, on one hand its an ecchi with tons of sex scenes that lack detail, on the other its a half baked love triangle story with mostly shallow characters. If you are looking for porn, read hentai, if you are looking for a love story, find a different manga. I would be lying if i said i didn't at least enjoy some of this manga, but it was still a let down.

... Last updated on February 13th, 2018, 10:23pm
My personal opinion of this manga: Is a cheap erotic fantasy, reading just some chapters you can see that is the tipical manga who mistakes dumb, stupid and retarded moments with funny moments like these repeated moments when the guy accidentaly grabs a girl's breast and says "is not what it seems" over and over, but never explains anything, and this manga actually have things like that, the character never say anything "clear" like "I don't like when you do that" or "stop".

But is not bad if you want to read something quick, chapters aren't longer than 25 pages and the manga is somehow a Slice of Life so you can read some chapters one day and continue it whenever you want it, because theres not much continuity and you won't get lost with the "plot"
The body of the character at least is not some of these weird shaped bodies (something like abnormally large boobs), they have nice bodies, but nothing weird or unnatural.

Although it wasnt funny at all (for me) it was fine to read some chapters time to time.

... Last updated on June 23rd, 2015, 10:57pm
I almost died by laughing with this manga. Great drawing quality, its the typical manga where the story is quite static, you can almost jump from a chapter to another without feeling something is missing.

The comedy is based by the constant misunderstandings, accidents, and what the already weird situation brings.

Maybe dont read it when there are other people near you (or you could have unwanted situations xD, thanks god i avoided them) but thats too awesome to live without reading it.
It's a sad day when you come across a manga with this many chapters and no plotline or development whatsoever. I have desperately been searching for a manga long enough to satisfy me and I thought I found it. BUT I WAS WRONG!!! Be warned, this show doesn't go anywhere for 80 chapters.

I got up to chapter 35 before i realized how much time I wasted. This show does have good artwork and it is extremely funny, but to have no development at all truly disappointed me.

I honestly did enjoy what I read, but I don't think it was worth reading. The comedy was funny, but it wasn't very clever. The main character is engaged but living with a android sex robot who wants to be "Claimed" by her master. So as anyone could see, your up for a ton of misunderstandings.

The author tries to keep it fresh by adding in more sex robots along the way but unfortunately they don't all fall in love with the main character (or remotely have feelings for him). I realize this would make the story a predictable harem, but it would have been a hell of a lot more fun to see a bunch or professionally programmed sex dolls to battle it out for one guys affection instead of going off with some random boring side character guys. (YES I do realize this would be an unoriginal idea but still...)
7/10---Bonerificly funny with no purpose.
As my title says, the ecchi parts are decent but it's the comedy that goes with it that make this manga worth a read. I've been laughing the whole day for the past three days reading this. Juria is my favourite of the dolls.
If you're searching for a deep romance or something like that, don't read this now. Read it while you're stressed or depressive and everything will go away! xD
Seriously, this is just ridiculously funny! I laughed my mouth out of it!
I never get tired of these stories hahaha. Short but funny, they really are good to enlighten your day.

I also noticed that in the anime of Chokotto Sister, someone was reading Yuria 100 Shiki.
REALLY REALLY FUNNY especially when the person does not even want it or against it...
Lawl gps fot love hotel thats fucking funny
Somehow I came across this manga and I'm grateful I did its a very enjoyable read I can't help but laugh and my family looking at me like im loony but oh well