Manga Poll
Manga
is the Japanese equivalent of comics
with a unique style and following. Join the revolution! Read some manga today!
Join #baka-updates @irc.irchighway.net

RSS Feed


Ancient Strengthening Technique (Novel)
Login to add items to your list, keep track of your progress, and rate series!
Description
From
Bluefire Translations
:
A human warrior cultivating the Ancient Strengthening Technique has transcended dimensions and arrived on Kyushu. Together with twelve ravishing beauties with looks that were unmatched in their generation, will he be able to stand on the summit of this world?
Type
Novel
Related Series
N/A
Associated Names
上古强身术

Groups Scanlating
Latest Release(s)
Status
in Country of Origin
2492 (Complete)
Completely Scanlated?
Yes
Anime Start/End Chapter
N/A
User Reviews
N/A
Forum
User Rating
Average: 5.9
/ 10.0
(43 votes)
Bayesian Average:
6.16
/ 10.0
Last Updated
September 19th 2019, 8:03am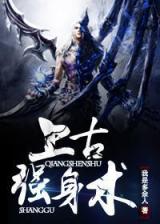 Genre
Categories
Category Recommendations
Recommendations
N/A
Author(s)
Artist(s)
N/A
Year
N/A
Original Publisher
Serialized In (magazine)
N/A
Licensed (in English)
No
English Publisher
N/A
Activity Stats (vs. other series)
Weekly
Pos #
738

(+34)
Monthly
Pos #
1652

(+133)
3 Month
Pos #
2145

(+944)
6 Month
Pos #
4262

(+480)
Year
Pos #
4901

(+1695)
List Stats
Note: You must be logged in to update information on this page.



Currently at chapter 700. I will update this review as i get further in if i don't drop it.
edit: It keeps getting worse, will no longer update or else this will end up with a negative score.
-------------------------------------------
Summary:
-------------------------------------------
[edit: just walk away, do yourself a favor]
This novel has low quality writing with a lot of cringe worthy dialogue and a poorly written plot. The quality of the writing is very similar to Martial God Asura, as in a lot of it feels like filler, a bunch of crap you need to get through before the next short interesting bit, with the difference being that in MGA the good bits are some of the battles and in this novel the good bits seems to be the Harem aspect, which is refreshing, tho could get tiring if it continues at the current pace [edit: i'm tired of it, zero creativity]. Another flaw that the two novels share, but that is more prevalent here, is how everything seems to fall from the sky for the MC, a lot of gains with minimal or zero effort, which makes the story dull [edit: he even trips over pussy by accident].
-------------------------------------------
The Good:
-------------------------------------------
- The Harem: I see a lot of people calling it "romance" tho is more male fantasy than romance, still i am a male so i enjoy it, even if i need to suspend my disbelief. There is a lot of sex and a lot of slice of life content, but I personally enjoy that because it is a bit different from other cultivation novels i've read where the harem only gets a bit of screen time every couple hundred chapters.
[edit: This gets tiring quickly, there is zero challenge in his conquest and the set up is childish in most cases. Like everything else, the hookups are repetitive and do not happen organically, as if the author thought: he hasnt fucked a new girl in 10 chapters, lets give this female character a sickness that can only be cured with the MC's penis, and let have the MC trip and fall on this girl]
-------------------------------------------
The Bad:
-------------------------------------------
-everything else...
-Progress: This novel has a lot word vomit, there is just so much boring crap in-between the interesting bits. Redundant or unnecessary poorly written descriptions. The power ups are so underwhelming because he gets them without putting in any effort. It is worse than using ↑ ↑ ↓ ↓ ← → ← → A B START on a konami game.
Spoiler (mouse over to view)
In the blink of an eye he becomes a doctor, a chef, a blacksmith, etc. simply because he had sex with someone and powered up or some bullshit. Like leveling up in an mmo and getting skills added to your bar without even having to go to the trainer. Filthy casual.
-The Dialogue: Most of what is said is cringe worthy ass kissing from the crowd, random passerby, or side characters, or illogical justifications to try and cover up dumb decision making.
-The Fighting: The fight descriptions are terrible, they are really short, yet hard to follow due to poor transition between fight actions, to the point that I sometimes felt like a paragraph was missing because the fighting simply suddenly stopped. Later fights are longer, but they are boring. The MC forgets moves that he has learned, not the move itself, but the facts that he knows the move, and then when the fight is going badly he goes: "oh how could i have forgotten about XYZ punch".
-The Plot: The story is full of inconsistencies. The MC is constantly described as mature but acts immaturely. He pursues "mature" women yet these women act like teenage girls with zero experience around him. He makes a lot of questionable choices, but none of them seems to ever have any negative consequences. The plot armor is strong with this one. As mentioned in the Progress section there is a lot of plot armor and the mc is literally tripping over new pussy and new treasures which hurts what ever little plot there is. The MC does have goals, besides building a harem, the chapters where he achieves said goals can be very satisfying, I just wish the journey to get there wasn't so shitty.
-The Math: If you know elementary school math then you know more then the writer, and unfortunately he uses it in almost every fight, with dumb percentages being mentioned often. The numbers contradict each other all the time.
-The Herem: it got tiring and repetitive, no challenge.
-------------------------------------------
RECOMMENDATION
-------------------------------------------
So far my favorite cultivation novel has been Peerless Martial God. It is not perfect, it suffers from some of the same flaws most cultivation novels have, but the flaws are far fewer and smaller than this one. PMG has a mediocre start, but it does get a lot better after the first quarter if you stick with it. The writing has a lot less cringe and i find the story (after first quarter) much more interesting. it is 1700/2500 translated and 40 new chapters are translated per week.
...
Last updated on July 13th, 2018, 6:28pm
fact12345 basically sums up most of points of the novel.

My personal take after 400+ chapters, the novel is too heavily riddled with chasing skirts and romance which gets dull after reading so much, trust me you will. Author should spread out the romance/harem rather have frequent bursts of flirting. Fights aren't the novel's strong point too depending how you look at it because they're for the most part short and sweet which i actually prefer(i hate long, over elaborate and draggy fights). Moreover theres not much to it for the novel's cultivation system and structure. It is not too complicated nor too simplified, just barely interesting and the author does spend quite some time explaining it to the readers. One thing to note is the MC's cultivation system is more MMORPG-like compared to the others, for example his crafting skills have experience bars.

Novel also dabbles in crafts like alchemy, medicine, acupuncture, blacksmithing, jewelcrafting and so on. MC is quite OP as he is literally like an MMO character and gets instant excess to the best crafting techniques, fighting techniques and cultivation techniques as he "levels up" his cultivation, they just get "unlocked" in his brain. Furthermore the special pendant he found in the cave at the beginning of the novel is a treasure trove that unlocks so many abuse-able benefits as he progresses and it in itself is a miniature personal space realm. Also, like most xian xia, theres little focus on side character development. Yes there are the different stages of courting a girl but in terms of maturing mentally, emotionally and physically(cultivation wise), nothing much there. Even though MC taught them overpowering techniques, boosted their cultivation, fed them treasures they're pretty much useless in battle much like TDG novel. Would even go as far as being all talk no substance despite being top disciples or figures. MC is the only competent fighter while his allies are apparently for deterrence which still fails as enemies come at them in droves. Novel is more of a solo journey with a few tag-alongs just for sex. Seriously, this gets in the way of the story. How bad? 1 fight scene or cultivation chapter followed by 2-3 chapters of flirting then rinse and repeat. Author needs to understand moderation.

Now the MC's personality is not up my alley to be honest. A modern student reincarnated in xian xia world who is extremely horny and blatantly courts girls in open sight and in front of his girlfriend, apparently every girl finds that behavior perfectly normal and acceptable. Whats worst is the frequency of this happening. There is never a town/city that the MC goes to where he does not bag a girl. MC is also hardworking but i feel author spoon feeds him too much with how OP his cultivation system works and his pendant that periodically provides top tier resources, it overshadows his determination and any hardships he overcomes. He can defeat enemies an entire realm above him, 10 levels higher than him. Whats disappointing is that he is the all-round good guy, kindhearted, samaritan and especially prone to making decisions based on emotion but again is an extremely horny bastard. No ruthlessness, cunning and he is definitely not the rationale type. He will not cut the weeds by the root nor does he have intricate scheming to overwhelm enemies. Everything is tackled head on.

Like the author mentioned- "To put it simply, this is a story about the rising up in ranks, and getting hot chicks along his journey to stand at the summit of this world."

... Last updated on August 15th, 2016, 1:38am
after chapter 230 total review :

conclusion :

1. story focused on politic, almost similar to transcending the nine heaven but really soft not hardcore politic.
2. story focused on romance
3. almost no brotherhood / friendship like brother with each other
4. battle / combat really bad :C ( simple because author cannot describe good combat visualization using WORDS)

5. cultivitation not really bad.. i guess a little better than average

6. how to call this novel good or not? depend on the reader, if the reader like the main character personality, then you can say this novel good.

7. u will see less brutality / killing / massacre in this novel
8. story i guess its good enough unless the reader dont like romance story, that reader will call this novel story dull
9. since this novel focused on romance yeah.. the reader can guess many pervert things at the novel
10. the power up story at least not dull, i guess more better than average

11. another good things were : u will find many things like : herb, pharmacy, blacksmith, jewelmaking, and etc ( i would say this novel have many good profesion inside that help a cultivator, its a big plus for the novel )

yeah i guess i will rank this novel 7/10 or 8/10 ..but if the people dont like the main character and romance things then i'am sure the rank will be bad.

i suggest read until chapter 100+ or better until 230 + before decide this novel good or bad from reader perspective.

.........................................................................................................
extra review after chapter 439 :

soon the novel will get the heavy story, what i mean heavy story was the novel took a dark path i guess..

note :

the battle i guess average now.. not trully bad ( almost like my review at novel "transcending the nine heaven" )

and another bad things was sometimes the author NOT good enough to describe somethings.. (what i mean describe something were explanation about visual skill, and etc)

.............................................................................

review after chapter 739 :

1. The battle really horrible (too many assasination, and the battle progress / situation did not described completely by the author)

2. the romance getting less and less, i dont know if this good / not to the novel, since the BATTLE / COMBAT is not this novel strong point.

after all of that i guess my opinion for this novel rank was solid 7/10

... Last updated on April 23rd, 2016, 5:38am