App
Manga Poll
Manga
is the Japanese equivalent of comics
with a unique style and following. Join the revolution! Read some manga today!
Join #baka-updates @irc.irchighway.net

RSS Feed


What is your ring tone?
SpitFire_
Member
1:45 pm, Jul 18 2014
Posts: 185
B.A.P - Badman
________________

Member
2:26 pm, Jul 18 2014
Posts: 41
Avenged Sevenfold - Hail to the King

________________
True, I've given up on the real world, however I haven't given up on myself. The world doesn't get to decide whether my life is boring, fun, or ordinary coz that's my decision to make. As long as I have the will nothing is impossible!
Member
3:42 pm, Jul 18 2014
Posts: 66
Nice desu ne
Member

9:22 pm, Sep 8 2014
Posts: 1132



Member

8:33 pm, May 8 2018
Posts: 1



Local Crack Dealer
Member
8:38 pm, May 8 2018
Posts: 535
Rick and Morty theme in 8bit
________________
"You just bleed there and think about what you've done!"
Member
6:55 pm, May 30 2018
Posts: 3
classic iphone ringtone
________________
some help with college essays is needed?
https://essayshark.com/
and enjoy your life free of endless homework (checked by me)
Resident lizardman
Member
1:48 pm, Oct 4 2018
Posts: 7
UNATCO
My phone is augmented. ?
________________
Bill san baka desu
Shadow Of Your Smile.mid
. My Samsung is a GT-E1170 though. A low budget phone from 2010 and still going.
________________
I also read EU/US comics and am a librarian.
Manga-Masters
,
My ANN-Lists + Imdb
Member
5:13 pm, Dec 20 2018
Posts: 1
Mine is the instrumental of You Rock My World of Michael Jackson.
________________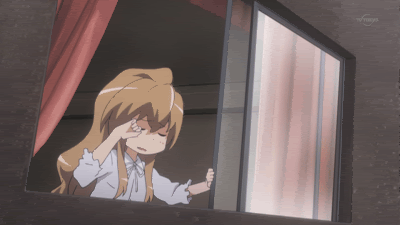 iOS's classic one 🙂
________________
MILESTONES
1st:
Death Note
Member

6:26 am, Dec 1 2020
Posts: 25



Nothing can beat Los! Los! Los! from Tanya the Evil for me. That song really keeps me on my toes. I either sing along when I'm alone or hurry up in picking it up if I'm out in public. Works either way and I love it.


Member

6:30 pm, Dec 23 2020
Posts: 121



Last anime theme song I used for a ringtone was K's Theme from the K Anime back in 2012, I think.

Current ringtone is "Get It Together" by Omar.

________________
Internet Lurker At Heart
Member
7:07 pm, Dec 23 2020
Posts: 981
Member
7:09 pm, Dec 23 2020
Posts: 548
Blackpink's Whistle. But my phone is on vibrate 99% of the time.