App
Manga Poll
Manga
is the Japanese equivalent of comics
with a unique style and following. Join the revolution! Read some manga today!
Join #baka-updates @irc.irchighway.net

RSS Feed


New Poll - Would You Rather
Member
12:55 am, Jul 15 2018
Posts: 418
I believe you mean assholes. And they come in pretty packaging as well, I fear.


Member
1:12 am, Jul 15 2018
Posts: 1124
Taking it slow
Member
2:35 am, Jul 15 2018
Posts: 502
If these are the only choices... I don't want a spouse... I'll just live with my 2D husbandos and waifus

Last edited by F_J at 6:49 am, Jul 15


Gray_H00D
Member
4:47 am, Jul 15 2018
Posts: 419
I would rather have a spouse/partner (female) with whom my
wavelength
matches. With whom I can maintain a certain status quo.
It's better to have some similarities in hobbies with you partner, that way you can deepen your bond. That way you'll always have things to discuss, tells to tell. And humour status having on the same level is nice, that way you'll never get bored of one another.
Though I'm not really the one to talk, as I don't even have a girlfriend yet.
Thus I chose,
Doesn't matte.
________________
~== ↪↘↘↘⬇⬇⬇⬇ ↙↙↙↩ ==~
Tv Tokyo - Anime & Manga
~ MinatoAce
The question this week is so weird to me since it's not quite telling us how we're measuring the looks of our future spouse. If we're going by societal norms then it doesn't matter as much if they're the most beautiful/handsome spouse or ugly or whatever, because what's attractive to someone can be unattractive to someone else/society. If we're going by personal scales of beauty then I would find it very difficult to marry someone I find ugly. Someone I find ugly is someone that I would be disgusted and revolted by.
Now, I also would not be able to marry someone who hates a hobby of mine. I would be fine if they were chill with it, but hate is too strong; hate would mean that person would actively try to stop me from participating in my hobby. That is not something I would ever want in a spouse.
TL;DR: If those are my options, than I would rather not have a spouse.
________________
Must Read Webcomic:
Unsounded
Lists:
Reading
Complete
Western Webcomics
Member
3:11 am, Jul 16 2018
Posts: 588
Single pringle is the way to go. Relationships are too much work.


Member

12:47 pm, Jul 16 2018
Posts: 69



You mean they have an ugly heart? I mean, there is people like that. People that simply have so much filth inside of them, they only want to spread it further to somehow lessen their discomfort somewhat. But there is also people that look ugly, but you can see they take care of themselves to look presentable. What about them?

Looks do matter. You don't want to be with someone that makes you want to puke every time you see them, but they aren't all that important. It's probably a hell of a lot harder to love a really ugly person (physically ugly), but if you spend a lot of time with them you might just fall in love with them. It won't happen often, but it will happen to some people. Still, that's only possible if you have to meet them often, if it's by choice, like in dating (going on dates before a relationship), then looks matter a lot more. If you aren't attracted to someone, why would you go out of your way to meet them again?


Member

4:24 pm, Jul 16 2018
Posts: 12



Not really looking to get married, but those options... Looks and hobbies don't tell me what kind of person they are at all.


Member
5:43 pm, Jul 16 2018
Posts: 130
I find this question so funny ... because this is real life for me!
I have a very good-looking husband (never did understand how I got him) but he really, really dislikes manga. Although I have to say he has watched 1 or 2 anime series. However when it comes to my love of manga ... he is very disdainful about it
But it doesn't really bother me because I just like it so much myself. Sometimes I wish I could share with him how awesome it is. (But then again, I read pretty much only shoujo so I'm not sure he would like it anyway.)
We have different interests but definitely get along great! Sometimes it means that in our evenings I'm reading manga and he's watching TV or out playing hockey. It doesn't matter. We don't have to do everything together all the time and we enjoy being together but doing different things just as much.
Then we also have 2 kids and my oldest likes to "read" manga with me. And my husband does noooot like that
We'll have to see who wins that battle.
All I can say is, as with most polls, the options aren't really perfect. But I went with the last one.
Member
11:21 pm, Jul 16 2018
Posts: 1124
Quote from Senrosj
But there is also people that look ugly, but you can see they take care of themselves to look presentable. What about them?
I think you answered your own question.
Quote from Senrosj
It's probably a hell of a lot harder to love a really ugly person (physically ugly)
You really don't know these days. Have you seen some of the hentai and lewds people are making (Such as this creepypasta getting attention, or that
Ooishi Kou
doujin with the fish girl)?
Last edited by Transdude1996 at 11:38 pm, Jul 16
________________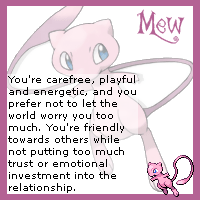 Member
2:48 am, Jul 18 2018
Posts: 35
Which one is better in bed?


Member

9:35 pm, Jul 19 2018
Posts: 14



I don't think I'd be able to breathe if my spouse hated anime/manga, LOL