App
Manga Poll
Manga
is the Japanese equivalent of comics
with a unique style and following. Join the revolution! Read some manga today!
Join #baka-updates @irc.irchighway.net

RSS Feed


Something that made you smile today.
his and her sonnet
Member
3:26 pm, Sep 27 2012
Posts: 1127
talked to so many strangers today...this is big because im usually awkward around strangers


Getting an 98% on my written Chinese test =) and I thought I suck at it lol.
________________
Quote
But if it makes you happy to win on the internet, have at it.
Screams from the haters, got a nice ring to it. I guess every superhero need her theme music...

Member

11:50 pm, Sep 27 2012
Posts: 1



My friend let me borrow her socks, even though she had to go without. For some reason that meant a lot (I run Cross Country, so I really needed those!)
________________
🌺
Member
3:09 am, Sep 28 2012
Posts: 111
My father is allowing me to go traveling with him to Tokyo in Japan for a business meeting.
And I get to bring my best friend as my very own interpreter. While I'm at it, a companion of his promises me that we'll visit the Shueisha Publishing Company's headquarters in in Chiyoda. I can't wait till October! This is going to be fun. I'm SMILING, giggling, laughing, and just happy. What more can a manga-fan ask for?


Resident Odd
Member
6:40 am, Sep 28 2012
Posts: 665
Member
1:36 pm, Sep 28 2012
Posts: 226
During a meeting our Finance tutor wanted to lean against a trash can while he was explaining something. Unfortunately for him the trash can could not support his weight and he fell into it. He was sitting in the trash can
that really made our day, we all laughed like crazy. In the end he did laugh too and he didn't get hurt.
Member

12:31 am, Oct 3 2012
Posts: 41



Dance class it was weird but fun!
Member
4:55 am, Oct 4 2012
Posts: 4030
Getting my breakfast from Starbucks drive-through and the person in front of me paid for my stuff. It was a nice surprise - I was about to pay and they won't accept my card cause it's already been paid.
So whoever you are, driving that SUV who paid for a venti green tea latte and marshmallow bar: THANK YOU!!
Member
5:18 am, Oct 4 2012
Posts: 131
my cat... or, at least, right before it started chomping on
my foot.
________________
Love is so bad.
Member
6:13 am, Oct 4 2012
Posts: 73
Remembering my Biology lab is canceled for tomorrow.
And watching Hetalia
An F to judge M!
Member
1:55 pm, Oct 6 2012
Posts: 383
A friend caught this rare pokemon underneath a bridge, moments before a cleaning crew came in and pressure washed all the graffiti.
Member
2:39 pm, Oct 6 2012
Posts: 193
Talking with my boyfriend this morning~


you flirty bitch
Member
3:38 pm, Oct 6 2012
Posts: 69
dad announced that we're going to germany next month, yay~
________________
Member
3:57 pm, Oct 6 2012
Posts: 96
we had my burthday party today
Member
4:12 pm, Oct 6 2012
Posts: 21
I read Harry Potter and the Prizoner of Azkaban, and smiled at the (happy) ending.
________________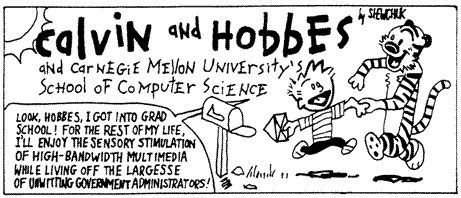 xoxo