Some of you might have been asking themselves what the prolific
Omegaverse
tag is that currently has 210 entries:
https://www.mangaupdates.com/series.html?category=Omegave rse
Maybe you gazed in confusion at such works in the releases section or on web readers due to the frequent drop rate of entries in the sub-genre. I now fully know and so can you but I knew a few things before watching.
Into The Omegaverse: How a Fanfic Trope Landed in Federal Court
by Lindsay Ellis
https://www.youtube.com/watch?v=zhWWcWtAUoY
https://en.wikipedia.org/wiki/Omegaverse
I was highly reminded of
Ai no Kusabi (Novel)
from 1986. I saw the OVAs. The 90s one is ok-ish.
The copyright nonsense is thus even direr as many of the 2010s tropes are already in this mid 80s work. Just not the "Animorphs" stuff. Modern Yaoi was molded in rape, wasn´t it?
Semes and Ukes also predate Alphas and Betas but not the wrong wolf study book from 1970 that gave us the terms. Huh. A lot to think about, an examination of this trainwreck from a Japanese fiction perspective would certainly hold value (if the NYT wrote about this so can you dear college student) and modern copyright is a grift.
https://www.nytimes.com/2020/05/23/business/omegaverse-er otica-copyright.html
In summary: Tag responsibly and I will see you in court 😉.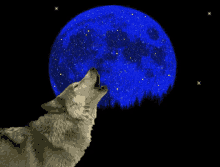 ________________
I also read EU/US comics and am a librarian.
Manga-Masters
,
My ANN-Lists + Imdb