I really loved
Forever Honey
.
sahara mizu
/
yumeka sumomo
has some really good oneshots and series of oneshots.
________________
Hrodulf and Bjornolfr, you will not be forgotten.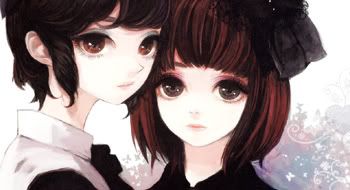 And if the world were black and white,
you would be my rainbow in shades of grey.
Click 'n Play!
If I had a fantasy self, it'd be a tentacle monster.