I'm not sure what you're asking here...

If you want to know about the cultural thing alone, I can't help you.
If you ask in general, well...
Yes, things like that do happen.

It has to do with social class and the family line.
For example, if the wife comes from some powerful family, they would like to see their grandchildren be part of the family and recognized as such (i.e have the same last name).
So, with the hubbies agreement, they both take on the wife's last name.

Er, sorry for the poor explanation.
My point is, it does happen.

Other cultures traditionally combine the last names, or do whatever they do.

Edit:
Wiki has a nice gathering of info on the subject. :3
http://en.wikipedia.org/wiki/Married_and_maiden_names



Quote

In Japan, marriage law requires that married couples share a surname because they must belong to the same koseki (household). Although it is customary for the wife to join her husband's family and thus take his surname, the husband may instead join his wife's family and take her surname. The latter is customary if the wife is the last of her family, particularly if her lineage has some significance. Eldest sons are more likely to keep their family names than younger sons. Though uncommon, foreign men who marry Japanese women may choose to join their wife's koseki and take her surname. An example of this is Koizumi Yakumo, (born Lafcadio Hearn), a Greek-born Irishman who took his Japanese wife's name.



________________
Hrodulf and Bjornolfr, you will not be forgotten.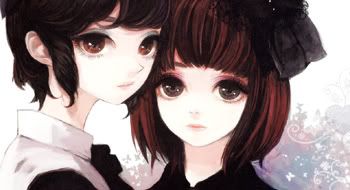 And if the world were black and white,
you would be my rainbow in shades of grey.

Click 'n Play!

If I had a fantasy self, it'd be a tentacle monster.