App
Manga Poll
Manga
is the Japanese equivalent of comics
with a unique style and following. Join the revolution! Read some manga today!
Join #baka-updates @irc.irchighway.net

RSS Feed


This is Awesome
Member
9:07 am, Aug 25 2011
Posts: 47
TRMshadow
Member
9:21 am, Aug 25 2011
Posts: 146
........WWWWWWHHHAAAAOOOOO!!!! FREAKY!!!!!!
Edit: Looks like it's done by the same guy who does
Song of the Cloud
Edit:Edit: Yeah, It looks like
Ho Rang
-sensei is at the very least advertising it on his blog.
http://blog.naver.com/studiohorang
Last edited by TRMshadow at 9:28 am, Aug 25
________________
- Certified Grammar Nazi -
... and apparently Comedy Nazi according to my family.
ManBearPig
Member
10:17 am, Aug 25 2011
Posts: 572
Lone Wanderer
Member
10:26 am, Aug 25 2011
Posts: 2082
A pretty good start, though typical for the horror genre. That girl was absurdly calm...giving directions(?) to a guy who looks like
that
, instead of running away screaming!? But I guess the end result would've been the same regardless of what she did
________________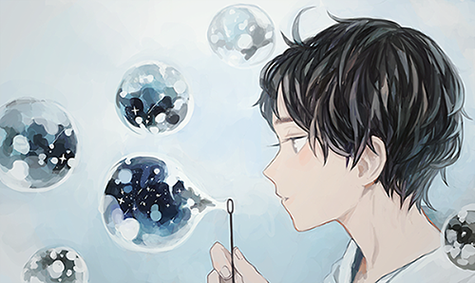 MangaAddict.1+1=11
Member
11:03 am, Aug 25 2011
Posts: 846
Meh, not really.

First of all, the horror is too tame and not interesting at all. Second, the girl's reaction is too static, in order for a certain desired effect to be achieved (typical technique used in horror, in order to elicit a certain response in the audience).

Plus one more thing: yet another story about Western zombies? Almost every of these stories are nothing but a rehash of John Romero's writing. And to be honest, almost none of them dare to reinvent the wheel and it gets old, really fast.


his and her sonnet
Member
11:29 am, Aug 25 2011
Posts: 1127
i hate you
it was so sudden i had a heartattack
Member
11:49 am, Aug 25 2011
Posts: 425
jeeeesus!!!!!!! I screamed. I hate you too btw.

________________
if there is an option between "to do" and "not to do", I will always choose the latter.

"what kind of crazy, twisted conclusion is that...?" - banana bread no puding
Member
11:57 am, Aug 25 2011
Posts: 67
Ahahah, I saw this on a certain message board that I will not name last night at around 2am, and it made me jump. Usually I browse with NoScript on and this wouldn't of happened, but this time I didn't. I jumped a bit, then the first thing that came in to my head was "How did they do that in JavaScript?"
I'm a nerd.
________________
jail bait
Member
12:23 pm, Aug 25 2011
Posts: 1444
i screamed!! i love you bro! i really do XD
________________
oh please do click this!
The sweeter the apple, the higher the branch. The quieter the fart, the nastier the smell.
GUESS WHO??
Member
12:33 pm, Aug 25 2011
Posts: 1096
That was certainly unexpected since it's from a webcomic site. I tip my hat to you, sir.


Member
12:42 pm, Aug 25 2011
Posts: 167
That.....that was.....unexpected......-__-!!!


Nice
________________
This week's favorites:
-
Golden Kamui
ççççççç[Ô .Ô] tsutopodus© will eat your manga and steal your cats!
Member
12:53 pm, Aug 25 2011
Posts: 748
Wow damn!

________________
Angel Beats--best anime of the 2010 spring season
Member
1:33 pm, Aug 25 2011
Posts: 47
Quote from 166291
...then the first thing that came in to my head was "How did they do that in JavaScript?"

I'm a nerd.
Me too xD
And what would be the fun in warning people? A little heart attack is good for the humors.
________________
Familiarity, the first myth of reality; what you know best, you observe least.
Meh...
Member
1:40 pm, Aug 25 2011
Posts: 937
Nice!

Is making the browser autoscroll using JavaScript really that hard :?

________________
There are times when you will miss what you never had. I wonder how you will find what you so desperately need.