Quote from Indreju
It is not against that no asking for downloads rule
It's against the (No "is this scanlated yet?" questions) rule
Meaning: no questions about the status of scanlations




oh my..
I broke a rule.. I wasn't aware of that~.~
What shall I do now? *sob* *sniff*

It's just seemed so strange.. I thought that something might be wrong with the info~.~


Sorry?

________________
Hrodulf and Bjornolfr, you will not be forgotten.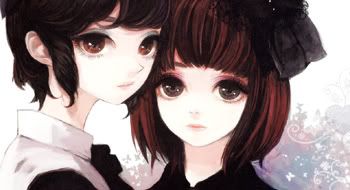 And if the world were black and white,
you would be my rainbow in shades of grey.

Click 'n Play!

If I had a fantasy self, it'd be a tentacle monster.