Quote from caozhi

I can't see why we have a 'dream guy' and no 'dream girl'. So dream girls - go!



LOL I was thinking the exact same thing!
And was referred to this thread.

Anyways, my dream girl is kind, loving, independent, intelligent, has a great butt and is taller than me so she can reach all the places I can't, all the while I stare at her rear. : D
Something like that.
But I guess the most important thing is for her to accept and love me as and for who I am, since I'm hardly everyone's cup of tea. =.=;

________________
Hrodulf and Bjornolfr, you will not be forgotten.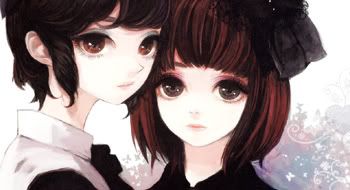 And if the world were black and white,
you would be my rainbow in shades of grey.

Click 'n Play!

If I had a fantasy self, it'd be a tentacle monster.