App
Manga Poll
Manga
is the Japanese equivalent of comics
with a unique style and following. Join the revolution! Read some manga today!
Join #baka-updates @irc.irchighway.net

RSS Feed


Why your username?
Member

3:17 pm, Oct 16 2012
Posts: 22



Member
3:27 pm, Oct 16 2012
Posts: 237
i made mine because they're my favorite pairing <3

________________
lιvιɴɢ ιɴ α yαoι woɴderlαɴd
-QaF-
Member

3:47 pm, Oct 16 2012
Posts: 5



it's my real name with some 'x'
Member

12:55 am, Oct 17 2012
Posts: 5



I have a cute kitty!
Curiously Curious
Member
7:33 am, Oct 24 2012
Posts: 33
I chose my username at the time because as a person who is normally quite shy around people I don't know, I've thought that it's quite easy for someone to forget me, or not even notice me in the first place.
This isn't necessarily how I feel about my username now though, I think it is better off being thought of as a representation of everyone eventually forgets something unintentionally (myself very often).
________________
"I like nonsense, it wakes up the brain cells. Fantasy is a necessary ingredient in living, it's a way of looking at life through the wrong end of a telescope. Which is what I do, and that enables you to laugh at life's realities." - Dr. Seuss
Member
5:21 pm, Oct 24 2012
Posts: 971
Transdude1996 was created as first main username when I was younger and was obsessed with Transformers. Also, 1996 was the year I was born
Sapph started from trying to type in the protagonists name for Pokemon Sapphire as Sapphire, but I had to shorten it. This was the result.
Jessegames came from my email address because I wanted to create video games at the time I created my email.
Those are the three universal usernames used for me.
________________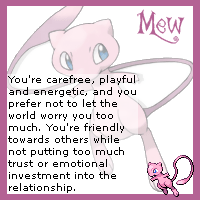 Calligraphic
Member
4:26 am, Oct 25 2012
Posts: 29
I wanna do that for my username one day-

Mine's from the movie Endless Waltz


Member

7:08 am, Oct 25 2012
Posts: 9



Mine's the name of a song by The Replacements, my favorite band.


Meitantei Otaku
Member
12:44 pm, Nov 24 2012
Posts: 48
since she is one of the character that i like in the manga i like to read as well and that she's my ditto
________________
Member
4:56 pm, Nov 24 2012
Posts: 55
Because I am simply a romance otaku. I <3 sappy romance mangas. The JNZ is just my initials to add a little personal touch to it.


Member

5:24 pm, Nov 24 2012
Posts: 80



It comes from a character song. Nanashi no Mori. A Rozen Maiden song, sung by Shinku. It means just that.


I feel monkeys are among the "less" popular animals in many cultures, especially the Chinese Zodiac...
It's usually the dragons, dogs, cats, snakes etc that are notably in the spot light...
I also had an idea of a story involving a monkey and a cat...
As for fist, well that was on the spot.
________________
Mine's simple and rather lamish from the silly number *facepalm*
Anyways it's from a song called "Lettuce Garden"- my favourite song off OLIVIA- well, I wanted to create a username with Olivia's songs referenced, I found Lettuce Garden to be the coolest one
As for the number, it's the number of the purple ball (my fave colour) in the game pool
Oh well, better than moonkitty, that's what I call lame XD
________________
I'm in idol hell T.T
Member
11:08 am, Dec 3 2012
Posts: 203
I used to play World of Warcraft. I am also playing The Sims 3 from time to time. Gnomes are annoying in both of these games, so I thought about my hate for them and came up with my username that I've used for a few years now.