App
Manga Poll
Manga
is the Japanese equivalent of comics
with a unique style and following. Join the revolution! Read some manga today!
Join #baka-updates @irc.irchighway.net

RSS Feed


What do you do when rereading a Manga?
Member
10:05 am, Jul 20 2009
Posts: 8
Absolutely. Especially after some abstinence, and some ooooldish manga, bring back memories !
Member
4:40 am, Jun 5 2012
Posts: 536
i reread certain reason, good moments bad moments chapters that make u quench ur heart or laughter.
e.i suzuka
I reread old manga such as GTO when i'm looking for something motivating and inspiration, ofc certain chaps r old but the character i love r the fun chapters. Then again all those gto Arc i rarely remember so its still quite refreshing. But i have never fully enjoy any old manga i have read, since it will never beat the first time u experience it.

________________
~= Stress is what we Live FOR =~

/===~CODE OF CONDUCT~===~\
|________A Life For A Life________|
Member
8:31 am, Jun 6 2012
Posts: 105
For me re-reading a manga usually is usually to find out if it's actually good or not, or if my first reading was misguided. For instance, I'm re-reading Love Hina for the first time in years. Was always afraid to re-read it because I was scared that it wouldn't be as good the second time around. Was totally wrong, it's just as fun and funny and sweet as it was when I first read it, and I'm still totally in love with all of the characters. But yeah, if you don't like a manga the second or third time you read it, it probably wasn't all that great to begin with. For me it's a good way of differentiating which mangas I've read that have real depth.


Member

1:14 am, Jun 10 2012
Posts: 19



When I re-read a manga, it's usually for the art rather than the story. Sometimes I jump in to review some favorite chapters, scenes, frames. Or if I have lots of time to kill, dissect the story and look for plot holes and inconsistencies. Pretty easy if you're not dazzled so much by the story anymore.


Mishy
Member
2:11 am, Jun 10 2012
Posts: 1734
I reread my favorite chapters usually, rarely the entire manga.

________________
Nulla in mundo pax sincera
"Always go too far, because that's where you'll find the truth." - Albert Camus
Member
2:43 am, Jun 10 2012
Posts: 716
The entire manga...
I'm a speed reader and I tend to miss
alot
so rereading tends to patch up holes
________________
Is this me in a nutshell?
Pretty much.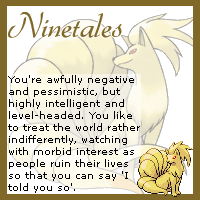 Member
3:46 am, Jun 10 2012
Posts: 13
Usually I reread because I've forgotten what happened.
Member
6:01 am, Jun 10 2012
Posts: 29
I re-read a manga if I thought it was really good the first time AND I am really bored. I usually just enjoy the art or if the art stinks, look at the character's development.


USAGI
Member
6:18 am, Jun 10 2012
Posts: 234
I usually re-read if i'm bored..or can't find anything to read at the moment.


Member
7:24 am, Jun 10 2012
Posts: 313
I reread my favourites mangas, especially the romantic parts

________________
朝露の少女。

"The longer we live, the more weight we carry in our hearts."
Member

8:01 am, Jun 10 2012
Posts: 183



Wouldn't I be re-reading it when I re-read a manga. If a manga moves me a lot, I put it on a list to re-read because I'll also save it then. Also if I find myself going back to it, even if I didn't think too much about it the first time because that means it's special. But I don't do this often at all. Though I've also re-read parts of things because I forgot where I was or I restarted a series after giving up on it, or I have only a part of it, and I re-read that.

I also tend to focus more on it. I read things pretty spread out the first time through nowadays.


Music Lover♫
Member
8:08 am, Jun 10 2012
Posts: 34
I skip to the good parts.
________________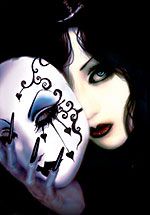 Member
8:52 am, Jun 10 2012
Posts: 182
Sometimes I reread if I'm feeling nostalgic, like for example
Fruits Basket
since it was the first manga I read. (:
Other times I often reread psychological or darker stories because I find that with those clever plots, I understand a lot more the second time around.
Sometimes it's more amazing the second time around.
Like idk I read
Flowers of Evil
and I loved it even more the second time.
I sat there, mind blown, because it affected me more than the first.
Member
8:58 am, Jun 10 2012
Posts: 28
Usually i reread when an exam's coming up and cbf studying...

________________
Fearless to the point of failing exams
Hobbies include crying in the shower after failing said exams
>:D
Member
9:35 am, Jun 10 2012
Posts: 1422
I rarely reread, and when I do is usually a funny/cute manga that I reread just for laughs.
________________