App
Manga Poll
Manga
is the Japanese equivalent of comics
with a unique style and following. Join the revolution! Read some manga today!
Join #baka-updates @irc.irchighway.net

RSS Feed


abt the ending (spoiler warning)
Member

5:35 pm, Aug 26 2009
Posts: 27



-post deleted-

Last edited by Kisstine at 3:22 am, May 10


Member

11:31 am, Aug 27 2009
Posts: 530



@kisstine, I was recently going through a post battle with an Aya-fan in another forum and no matter what I say about why Nishino dumped Manaka, I fail to convince him. So can you please tell me how much you agree or disagree with him? and how much you agree or disagree (hope fully agree
with my respnse, because I have to reply but just don't feel like atm. So here goes ----
Fourth of all... Is she ? It's true that Satsuki isn't in the least bit shy, and does have quite a confidence, but first of all, she never actually complains about her having the interest of other guys or anything like that while with Manaka (Nishino when questioned by Junpei says she "wonders" why doesn't she go for other guys and likes him). Also, initially :
http://www.onemanga.com/Ichigo_100/15/05/
- While many people would say it's Satsuki who is too clingy, it's the Nishino from the beggining whom Manaka notes to have a tyrranical side. Please note he does sometimes feel intimidated by her.
In addition to this while she does have her own reasoning Nishino is pretty confident she can keep Manaka by her without going to the same school or even seeing each other that often, only to give him this sort of reaction later :
http://www.onemanga.com/Ichigo_100/29/16/
With all these traits, unlike Dark Mage, I don't really believe those were "just words" in chapter 39 when she was talking about her being cute and all. Nishino initially does show at least some signs of being pretty arrogant, while Satsuki is just confident and very extrovertic.
On the other hand, you might be saying Satsuki is more confident, but what I noticed is that she is actually very insecure on the inside. She runs after making her confession, makes a note of Manaka knowing many cute girls while in his house, isn't sure whether she should ask Tojou about her realationship with Manaka on the first movie trip, is afraid about how Manaka actually feels about her in chapter 31-32 and needs comforting, and after hearing about the "kiss" accident feels she is falling back behind and attempts to kiss Manaka on her own. Later, she constantly doubts Manaka about the "work excuse" on Christmas and actually has a feeling she must break up Tojou and Manaka in order to have a chance of winning.
She's afraid to stand up to her molester-manager, she's afraid to give Manaka her chocolates, and later resorts to pretty much telling Manaka he should use her as a mattress (chapter 52), because she is scared of his growing intimacy with other girls. Finally, before her birthday she tells Sotomura's sister about her problem with the growing distance between Manaka and her, and in the latest chapters she often breaks up and starts being very emotional about things, like practically begging Manaka to choose her for the event or telling him about being a bit afraid. (chapter 140)
But i guess condemning the "initial" Nishino for her arrogance while liking the pretty confident Satsuki is a bit inobjective, yes.
And finaaaaalllly I think I'm going to go through the break up scene again, because me seem to be stuck on this with you guys seeing things differently than me. Well, while I would agree with you guys about the dignity thing, I'd like to point out that in this manga dignity is apparently thrown to the wind with most characters, with Satsuki being the way she is, Manaka being unable to make any sort of simple decision or even sticking with one girl for a longer time than a few chapters, Tojou clinging to their dream as a method of staying close to manaka forever (all the way until chapter 135 she wanted to always go to the same schools as him), Sotomura being the very incarnation of a hopeless pervert, Komiyama being a loser, Chinami doing everything to get guys to like her and Kozue being as utterly scared as she is mentally depraved in terms of contacts with guys. Also mind you, just moments before the break up she told Manaka it's perfectly fine to do whatever he wants, something which when done by Satsuki is called undignified.
Ok, now let's go with the breakup chapter in it's entirety. Chapter 39 !! I'll warn you I'm going to be prety straight and cruel in what I say, and maybe I'll overdo it in a sense that I'll condemn the whole thing more thoroughly than I think it deserves condemnation, but that just to show you pretty straightforward how I think a non-Tsukasa fan might see the thing.
Page 1 - Wait, that's a Satsuki scene. It's about getting presents. I won't explain why Manaka thinks is so nervous about the whole thing, cause we know.
Page 2 - Hey, why is he nervous about Satsuki maybe hearing he wants to get his girlfriend a birthday present ? Ok, all girls should get a present despite only one being his girlfriend. Let's skip the whole excitement of her winking and go to page 3.
P 3 - Which basically begins with him panicking about his girlfriend seeing him at work and his romantic interest number 3 seeing him with his romantic interest number 1. They also set up a meeting. Nishino : "Well, since I already found him I may as well rob him of his free time after work. Don't want him hanging around with any brunette, right ?"
Page 4 - OMG I'm in Nishino-chaaaaaaan's room !! I ate cake already but I won't leave since it'll mean no real story for today ! Wow, she told me to relax and show me her panties, what is she thinking, I'm seeing panties like once every 3 chapters these times !
Page 5 - Nishino : "I'm going to create a super romantic atmosphere with my slow music while at the same time accidentaly flashing him my pants again. That's why I'm wearing a super-short skirt and everybody else is doing it anyway."
Page 6 - Manaka :I'm basically being seduced, and it's a deja vu, WEEEE !!!
Nishino : I'm going to show off with my famous songs and proceed to tell Manaka that I want him to practice it because he is obviously going to sing karaoke with me again. I'm not one bit phased about what I was saying to him lately nor that he might have builded up his relationships with the other girls.
Page 7 - Manaka : Well I suppose you can't be lucky twice. Nishino : I'm just teasing you man, we totally have time for you to realise your perverted fantasies. Manaka : OMG.
Page 8 - Nishino :I'm going to remind him of the last time so he can totally regret everything he has done and be more susceptible to my advances.
Manaka : The chapter isn't entitled Manaka Berserk and I so totally wouldn't want to have more of a mess with my love life, so I'm living in order to be able to look Satsuki and Tojou in the face later.
Nishino : Noooooo wayyyyy .
Manaka : I'll say some nice things and think about how weak my self-control is.
Page 9 - Nishino : I'm totally going to try the thing that Sat-whatever girl does, get close to him and make him confirm his feelings for me.
Page 10 - Manaka : OMG no way I've been through this before, we should stop because though I always say I'm gonna lose control I never do despite the other girls having better developed bodies than you so sorry but no way Tsukkie.
Nishino - Doesn't matter i'm better at seducing that you'r other female friends, so I'm gonna bring back the last year event so you will totally regret not going for me and fall for my charm.
Page 11 & 12 - Nishino : Basically I'm trying Satsuki-Style moves but since I'm so graceful and cute I'm just gonna lie there and try to look beautiful while verbally enticing you.
Manaka : I feel I can kiss her very naturally now, yes I can, now I'll be able to decide which one's lips I like most, weeeee !!! But, wait...
Page 13 - Manaka : Too much drugs again, like in 95% situations where I can do something fun with a girl I suddenly start seeing faces and realise I am not able to live as a monogamist. Please understand.
Page 14 - Nishino : No way, I won't understand because basically I am the super cute girl and a guy like you has no right to refuse me anymore, so now I'm going to proceed to beat you verbally and make you regret, which shows I'm basically better than Satsuki because I can do something like that, and better than Tojou because I actually tried straight-forward approach.
Page 15 - Nishino : Me thinking you will try retaining our relationship was wrong and despite the fact that I will essentialy grow up from those experiences and thanks to that decision the manga will have the actual storyline I'm going to say it was a mistake so I can keep talking. I'll also remind you of one of our recent meetings to make this thing more sad and regretable.
I'll also copy the Sat-whatever girl once again and give you a reason of the type "around you I fell that and that" which actually makes more sense than me constantly saying we are going out because I thought your confession was so fun.
Page 16 - Nishino : I'm gonna keep talking about how it's all me who's keeping up this relationship and try to ignore the fact that what I saw at culture festival was largely because you met the other two girls you are interested in. I also am going to mention how I would like to be in your movies so you will regret not asking me.
I will also keep saying thinks to make sure you will remember this break up scene and I'll make you realise it's all your fault and also i will point out how cute I am. The whole thing might leave you traumatised but I don't care nobody but my fans will see this as an attempt to make you grow up in my grand plan to get us back together later, because a girl that thinks
http://www.onemanga.com/Ichigo_100/2/11/
that way totally has got everything thought out through and through.
Page 17 - Nishino : So to end my super long monologue in which i gave you no chance to explain your ridiculous behavior I'm gonna try to look super cute in this large panel despite telling you to get out of my house.
Page 18 - Manaka -I'm gonna go all emo right now telling I suddenly lost my ability of speech, and consider about how me being so hesitant is utterly stupid just to continue doing this for many chapters to come, but it will be a pretty good moment to bring back when I'll be about to cross the line with other girls. Whaaat, I bumped into another girl.
Page 19 - THese ridiculous panels in these two pages are supposedly random but not only show how much I care also they cover up the needlesly mysterious introduction of another girl into my story, because I always meet all the girls in this story in strange and abnormal situations.
Page 20 - I'm gonna get scolded and go all emo again, telling about how I totally liked Nishino despite thinking about at least two other girls while being in a one on one with her willing in her very room. I'm also gonna keep crying all the way to a quarter of the next chapter because that's the only convincing way of telling the readers I still have feelings for Nishino so they won't be awkward with her reintroduction 10 chapters later.
That is, in a most brutal, overdone and sarcastic way, what a non-nishino person might be thinking while reading this chapter
.
He made that post after I previously tried to understand what he found so bad about Nishino breaking up with Manaka and tried to respond to him in these ----
http://www.onemanga.com/Ichigo_100/39/16/(
he didn't like what Nishino said in the left-hand corner)
About what she says in the left-hand corner, was said to just make up the break-up thing clear for Manaka with no real meaning about it. But I personally believe Tsukasa made all the hard decisions out of the girls that was needed to point out Junpei's faults to his face. First it was going to different schools and then the break-up, which she obviously didn't want to. But is she so wrong to talk about patience? Which normal girlfriend would be happy and keep continuing with a person when even after a year of going out they can't even kiss? She dumped him, but before dumping him, she could have given an earful as Junpei was the one at fault but she didn't and instead told her reasons, which to me was the highlight and biggest point of the break-up. She didn't just break-it off without giving Junpei an explanation first. Don't you think Nishino could have just carried on with Junpei even against his will especially when Junpei is the type of character who thinks its perfectly alright to like other girls while having a girlfriend, but won't have the guts to break-up himself. Can you see Satsuki breaking up with Junpei if she was his girfriend? No she would've carried on with the confused Junpei and bound him even tighter. Nishino kept her patience with Junpei for over a year and even back then, she wanted to be the one to help him out and Junpei doesn't call and even kiss, so what was the point of being in a relationship like that? And so she broke off. I still fail to see why you don't like her dumping Junpei. Are you saying she sould've continued being his girlfriend even though he never called unless it was Nishino to make the call. Nishino was the only girl who had some pride and backbone in her and not follow around Junpei begging for scraps liike a love-sick puppy. I see any real-life girls acting the same way Nishino did. What part of her reasonings didn't you like really? except the cute part, like I said that was said to lighten up the atmosphhere a bit and prove to Junpei that what was happening was very real.
And another response by me when Nishino was called a slut by the poster with these lines --- i started to dislike nishino when she wanted to have sex with manaka and he didn't want to and she dump him for that which is why i say toujou is the best in this manga second is satsuki
My response --- I can see where ur coming from, i too would say nishino had her chance let toujou try it lol, but to say that she dumped him for not having sex with him is too narrow-mind and immature, no offense. try to think of it in her place, she been dating this guy for almost a year, the closest they ever got to for intimacy was holding hands after school, also she KNOWS that his heart is waver cause she KNOWS that he likes another girl (Toujou). as her final attempt (or as i saw it, a test of their relationship) she straight-out says "I want to know what happens if we followed our emotions." to me that says she's ready for the relationship to go to the next level. now if manaka still cant do that almost a year later, not even a kiss, then that means sumthing is holding him back. and honestly, how many ppl can be in a relationship knowing ur partner is holding back or waiting for sumthing else to happen. u gotta think of the pain she's going through in her heart, she has done nothing wrong to manaka, and if he cant give himself to her as she is to him, then i completely agree with nishino. and if ur saying she's a slut, then does that mean that manaka is a man-whore? cuz half the time he's thinking of perverted stuff and he mentions making a xxx movie like 3 times. it wasnt that he didnt want to have sex with her, it was that he felt guilty cuz of the conflict of 3 women in his heart. and thats not right, to call her a slut, if a guy wants to have sex then he's just being a guy, but if a girl wants to have sex, she's a slut, i dont think thats right, if anything, she just being human, a lusting tempted human, but a human nonetheless. sorry i just had to get that out after i read ur reply"
To both these responses he replied to me with that page by page post. So how much do you agree with me and how much do you agree with the poster?
Member

6:44 pm, Aug 27 2009
Posts: 27



-post deleted-

Last edited by Kisstine at 3:23 am, May 10


Member

8:03 pm, Aug 27 2009
Posts: 530



LoL you gave me a more than adequate reply. Thanks. I loved how you so clearlyand simply explained it but I get the feeling that you like Nishino as a character alot because you don't think she is selfish, you don't think she was wrong to break-up, you also acknowledge that Nishino seriously loved the guy, you also acknowledge that they had more fun with each other. Then may I ask why you still go for Aya? I am not saying that you should become a Nishino fan, as I am happy enough that you acknowledge that Nishino suits Manaka the most. I also get the feeling that you are a type of girl who is a bit like Nishino maybe
So I was merely wondering why you went for Aya as you don't hate Nishino for the common reasons most Ayafans do, then why go for Aya? After Aya, I believe you do like Nishino? and hopefully not Satsuki coz girls don't usually like girls like Satsuki
. I hope you do see that although I am a Nishino fan-boy I don't necessarily hate Aya? Its just Nishino comes off as a more realistic character and I usually love girls like that Nishino, my girlfriend is alot like her BTW
Anyways, the best thing I loved about the whole Nishino and Junpei relationship was how they slowly but steadily grew to love each other throughout the manga. It wasn't an instant love, if you know, what I mean
Last edited by dark mage at 8:13 pm, Aug 27
Member

8:24 pm, Aug 27 2009
Posts: 27



-post deleted-

Last edited by Kisstine at 3:23 am, May 10


Member

8:42 pm, Aug 27 2009
Posts: 530



LOL I got that one wrong!
Anyways, have yu read Suzuka? If yu haven't and have time on your hands, you can give it a shot. Its pretty good
Member

9:00 pm, Aug 27 2009
Posts: 27



-post deleted-.

Last edited by Kisstine at 3:23 am, May 10


Member
11:57 am, Aug 28 2009
Posts: 106
i personally liked the ending. though i wished it would go on longer. i just hate those open endings. i think manaka is more suited for nishino since she is the more spontaneous type while manaka is the one getting led.
though i wouldn't mind the cliched ending where manaka gets to be with the girl he fell in love with at first sight and complete their dream of making movies together, this twist makes the manga more interesting doesn't it? and also nishino and manaka getting together isn't just because he suddenly confessed while doing pull up, nishino has already noticed manaka even before that, and also the incident about him protecting the geeky aya help nishino make up her mind too.
oh ya, suzuka is a very good manga, cuz its not an open ending!
________________
@dark mage:
wow...i think u r really a diehard ichigo 100% fan...what a long post,dude....
@kisstine:
hm...i love quite, shy and reserved girl...
thats why i like aya's personality...too bad she got a lame ending...
________________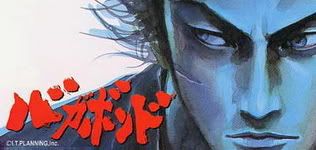 Member
1:08 pm, Aug 28 2009
Posts: 106
@dark mage:
regarding the scarf thing, this is my take on it.
i think that the whole scarf thing is so that it will sort of signify that nishino is present when aya and manaka are having their conversation. (nishino put the scard around manaka in front of aya to show aya that the scarf belongs to her)
and aya doesn't want him to take off the muffler maybe because manaka is known for thinking of only the girl in front of him and only to realize what he has done and regret it after that?
nishino asked manaka about the scarf because she thought manaka has chosen aya, and he would either throw it away(i doubt that) or have returned it to nishino because he would probably feel guilty that he wouldn't be able to reciprocate her feelings.
the scarf was supposed to stop manaka as he will be reminded that if he were to accept aya's feelings, he would have to initiate break up with nishino(something he is not very good).
sorry i couldn't phrase it better, but that was what i thought
________________
Member

2:05 pm, Aug 28 2009
Posts: 530



@mammothb, I agree more with you on the scarf thing, but like I said to kisstine, that it probably has no real answer, but your take on the whole thing seems more plausible.
And fear not it wasn't that open an ending just because they weren't showed to have married, because there was much heavy foreshadowing in the manga itself that Nishino and Manaka would eventually get married. Ok I will try and explain thse foreshadowings, remember Nishino's wish in the Lake of Marriage?
Manaka and Nishino exchanged the charms in the shrine that were said to make those two people exchanging them forever lovers.
Manaka's mom said she preferred Nishino as her daughter-in-law over Aya.
Manaka accidentally called Nshino's mom as "mother"
And they spent quite a few nights alone together .
Most people tend to say that they aren't gonna be together say it because of what the author says here ---
http://www.onemanga.com/Ichigo_100/167/omake4-08/
but she does say (just kidding their futures are bright too)
Last edited by dark mage at 6:08 pm, Aug 28
Quote from dark mage
Manaka's mom said she preferred Nishino as her daughter-in-law over Aya.

from what chapter did this come from?
as far as i know, manaka's mom never said this
________________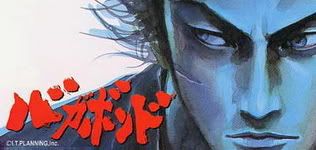 Member

3:08 pm, Aug 28 2009
Posts: 530



@strayed, here it is ---
http://www.onemanga.com/Ichigo_100/107/06/
(hope that makes it clear)
And she definitely liked and trusted Nishino enough to let her stay in the same room as Manaka
after they baked cake together talked and discussed about Manaka over the phone. Just what you expect from a daughte -in -law and mother-in-law relationship.LOL
Member

3:33 pm, Aug 28 2009
Posts: 27



-post deleted-

Last edited by Kisstine at 3:23 am, May 10


@dark mage:
aha...thanks for reminding me...
just what i expected from a diehard tsukasa fan...salute
@kisstine:
yeah...actually i was hoping the mangaka would make another additional chapters to make a more clear ending for aya. personally the ending for her is the biggest regret for me. it feels...umm..."unfinished"...maybe...
________________