App
Manga Poll
Manga
is the Japanese equivalent of comics
with a unique style and following. Join the revolution! Read some manga today!
Join #baka-updates @irc.irchighway.net

RSS Feed


abt the ending (spoiler warning)
Member

6:32 pm, Aug 28 2009
Posts: 27



-post deleted-

Last edited by Kisstine at 3:22 am, May 10


Member

6:45 pm, Aug 28 2009
Posts: 530



@kisstine, I hope you don't hate Nishino as you yourself said what a great character she is and has a lot of qualities and its not exactly her fault that the other girls still haven't given up on Junpei.
However, I can see where you and strayed are coming from and that's the only reason that Ichigo100% is a great manga but not the greatest.
The good point about Ichigo100% was it wasn't cliche' and the main dude chose one who he came to love gradually and was compatible with him.
The bad point about Ichigo100% is, it didn't resolve the relationship status of the other girls and left them hanging, so to say.
Here's an interesting article I came across that a romance manga usually follows and Ichigo100%'s biggest weakness.
Usually, romantic manga involving more than 1 party chasing the guy end when the rest of the competition is cut out through the methods detailed in this
http://tvtropes.org/pmwiki/pmwiki.ph...anticLooseEnds
and after reading this you must begin to notice that in all the romance manga the author makes sure that there's as little doubt as possible (at least in the author's eyes) that the old love interest/rest of the harem come back to disturb the couple
Quote from Kisstine
@ strayed:
It's probably why half the Aya fans hate the Nishino fans....they wanted their ending too.
kidding, but still. It was unfinished.
well...that's the fact...
that's why we usually see some "war" between fans in some forum when they discussing the ending... lol
but not all the fans are like that...
as from my personal opinion, it's pointless to hate other ppl just because of the character in manga...they all are just a fictional characters...the one who controlled everything are the mangaka and shonen jump...so if i have a critique, my critique would always goes to the mangaka and shonen jump. the one who made it like this was them, and not the fictional characters like junpei,aya,tsukasa and the others.
________________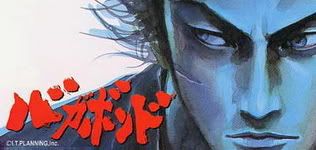 Member

7:07 pm, Aug 28 2009
Posts: 27



@ Strayed: I totally agree with you!



Last edited by Kisstine at 3:46 pm, Mar 14


Member

7:35 pm, Aug 28 2009
Posts: 530



Crap should've checked it first. It was working just a few days before. Sorry about that. Well the gist of that article was that romance mangas with triangular love usually follows a formula in which, the love rival who doesn't end up with the main character, is either shown to be with someone else, or she is killed off or sent packing to another land or something like that which will satisfy the fans of that particular character and while, they may not entirely be happy, atleast they will be satisfied that their favourite character got some sort of closure.

IMO, Ichigo100% had two facts that was the backbone of the story, one of it was dreams and the other was romance.
Nishino and Junpei are successful in both of these

However Aya is supposed to get a closure in the fact that she became succesful in achieving her dreams but is still unsuccesful in the other criteria which is what the fans unfortunatly were looking forward to.

Satsuki didn't have a dream to start with and only wanted to be a housewife and in the end she was shown to have found something that she could consider as a dream but she too, is unsuccessful in filling the romantic requirement and hhence we get all the angry fans

Ichigo100% is already different with not going with the usual route of first girl meets boy and they get together route but then the the author tries to be yet more different by not giving a proper closure to the other characters. Its great because its a refreshing change from the cliche' endings but could not be the greatest because of its lack of closure in the love life of the other characters. (mainly Toujo Aya)

Its a pity the link didn't work but I tried my best to explain what that article was about


Member
1:55 pm, Aug 29 2009
Posts: 106
i think this is link. at least i previewed it and it works for me.
Cleaning Up Romantic Loose Ends
i must say that i have not seen most of the methods of cleaning up the loose ends. i've probably seen only the nice ones:/
and i agree that ichigo 100% is different from all the other mangas to begin with. if im not wrong, usually all romance mangas that deal with school life will have the protagonist falling in love with a childhood friend first. whether they end up together is another story.
________________
Member

10:04 pm, Aug 29 2009
Posts: 27



-post deleted-


Last edited by Kisstine at 3:22 am, May 10


Member
2:06 am, Aug 30 2009
Posts: 106
hmm could either of u tell me what was the significance of the mangaka showing manaka "having a relationship" with kozue? cuz i personally felt that that part was a bit draggy. or probably because i've alr read it once so im rushing to the end. :/ how did it help to develop the storyline?
________________
Member

2:15 am, Aug 30 2009
Posts: 530



All it did was help the manga go on for a little longer except maybe, it served as another barrier between Manaka and Toujo, also you can say that she was a mirror image of Toujo and it showed Toujo what she has been doing wrong in order to persue Manaka for 3 long years


Member
3:06 pm, Aug 30 2009
Posts: 106
@dark mage hmm. I see waht u mean. Cuz when Mai was critisizing kozue, the things she also applies to toujo too. Eh after I've read the parts with kozue Inside, Do u thnk that it was also to show that Manaka is a very kind person(like all harem protagonists) so it tries to make the reader understand why he will have difficulty deciding. I mean I thnk he could have easily used the excuse of having to study to reject the date, but he accepted with the intention of curIng kozue's fear of guys. Because i think wat changed toujo more was the words mIsuzu said and the fact that she won't be able to mee manaka as frequently once she enters a diff uni, those caused her to confess more than kozue being a mirror image of herself
________________
Member

3:50 pm, Aug 30 2009
Posts: 530



Nah, I didn't say, that Kozue had to do anything with her confession what I meant to say was, Aya just saw herself in Kozue and it was like when Kozue was getting criticized by Mai Aya got criticized as well as she did the same things and Aya was helped by the kind Manaka as Kozue was being helped and she got courage to from watching Kozue trying to conquer her fears but at the same time trying to get closer to Manaka example is when Kozue sat beside him and Aya sat on the other side, so that Manaka waould notice her, Aya was finaly seeing her mistakes and the way to redeeming those faults that she accumulated over the course of 3 years that has set her back from getting closer to Manaka


Member
9:49 am, Aug 31 2009
Posts: 106
oh i came across a manga that used the scarf thing as well. and that was wat i meant to a certain extent of what was going on in ichigo 100%
its
Love Letter (SEO Kouji)
________________
Member

11:05 am, Aug 31 2009
Posts: 530



yeah, I was also thinking about the scarf situation in Ichigo100%while reading Love Letter(Seo Kuji) and it kind of matched what you said. BTW, this manga was a tear jerker. I nearly cried as it really is a very touching manga


Member
2:39 pm, Sep 5 2009
Posts: 106
yea what's more is that i think it's based on a real life story. he had an oneshot with a similar ending though the circumstances are of course different. it's called
Half & Half
i think it's among one of the better oneshots that i've read.
I'm really curious to find out what toujo wrote for the novel. And also Im wondering abt this. Isit the story that toujo wrote told him the it's over btw him and toujo(sort of) or isit the fact that toujo has completed the story which can be seen as the thing that links them together. Cuz they completed the dream of making a movie together and the novel was the one thing abt toujo that only manaka knows abt, so does ending it mean that toujo has decided to move on?
Last edited by blakraven66 at 4:03 pm, Sep 5
________________
Member

3:42 pm, Sep 5 2009
Posts: 530



The contents of the novel has always been hotly speculated and why it was the reason he broke up with Nishino despite loving her before she left for France. But what you said is correct I think Toujo finishing that novel and then sending it to Junpi meant, that she severed the last connection holding them together and has decided to move on. As to why Manaka reacted the way he did after reading it and what was written in the novel can only be guessed. One was definitely
That Junpei got hit really hard as that novel made it very real for him that he couldn't talk with Aya anymore about movies or go back in time. He realized that she didn't even want to be his friend anymore
Aya completed novel did the same thing to Junpei & hurt him much more because he's now feeling incomplete when comparing the level of his progress compared to Aya's novel (and progress as an author). When Junpei broke up w/ Nishino in the karyoke room, he told her it isn't because of Aya the person, but Aya's work -- her novel.

I think Aya's novel was based on a love triangle, and it pretty much reflected with how Junpei led his life and his interactions with both Tsukasa and Aya. After reading it Junpei realised how indecisive he was and how he depends and used both Tsukasa and Aya for success and moral support while he himself remained pretty useless. This lead him to believe that he didnt deserve Nishino until he became a better man.