App
Manga Poll
Manga
is the Japanese equivalent of comics
with a unique style and following. Join the revolution! Read some manga today!
Join #baka-updates @irc.irchighway.net

RSS Feed


has anyone dropped a series cause of this?
Actually no. I don't drop it, I just wait for it to be completed before I read it again. I hate having to wait each week for a new chapter to come out. So by waiting a couple years, reading the entire series is so much more worth it. That's what I did for Fruits Basket, Hana Kimi, Monster, 20th Century Boys, Pluto, etc.... I actually didn't even start Pluto until I saw the official noticed that saids it's completed.

Right now what's killing me is Skip Beat, Claymore and One Piece. None of those are going to be done anytime soon. One Piece is gonna span for another 10 years and Skip Beat maybe 5. Claymore is never gonna be done since it's a monthly release.

The ABSOLUTE WORST manga that completely piss me off is "Glass Mask". 30+ years and still staggering. I refuse to even touch it until she's either done with it, which might be never.


mm well, yea Bleach is the only manga i've ever dropped cause well it's frigin annoying [too Much plots] no offence, but I never dropped a manga, i basically jump to the last chapters [if it's complete] and finish it there. =D but when it comes to ongoing manga like mm...Skip Beat, i' always wait like a few months so the chapters i haven't read accumulate and so i enjoy it better. Sometimes i forget the frigin' manga and wish to drop it, but it's good=D
________________
shuuu~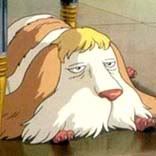 when there's a manga that has a lot of chapters i skip a few, and then if it looks like nothing happened throughout the chapters i skipped,then i drop the manga.but if the story goes on then i continue it...i don't like my manga to have slow-pacing.


I don't really drop manga that often, it'll just be forgotten and not read until I run out of good stuff to read, Usually it's forgotten enough that it has a good chuck of development if I cram through it.


Member
1:39 pm, Jun 28 2009
Posts: 94
Wallflower is one of them. I stopped at volume 13. And i picked up and read volume 20 the other day and was like "Wow, I don't even need the 7 volumes I skipped to know what is going on."
________________
http://shojoflash.blogspot.com
shojo reviews, news, opinions, and more. Check it out!
it's a boy
Member
7:09 pm, Jun 29 2009
Posts: 2964
Yes I have~
I hate to though.
My OCD likes things completed.
But
Rave Master
is a notable example for me. I stopped around volume seven. Got bored. Too long.
Mishy
Member
7:19 pm, Jun 29 2009
Posts: 1735
that's how i feel about hana yori dango. it has 36 frickin volumes, i read up till 5 and then the drama just never ends, so i just drop the series. I hate dropping series but some of them get too boring and not moving on with the plot, so there's no point in continuing to read them

________________
Nulla in mundo pax sincera
"Always go too far, because that's where you'll find the truth." - Albert Camus
Hime-chan~♥
Member
5:19 am, Jun 30 2009
Posts: 672
It depends on the series I guess. As long as I see potential, I'll continue reading it.
________________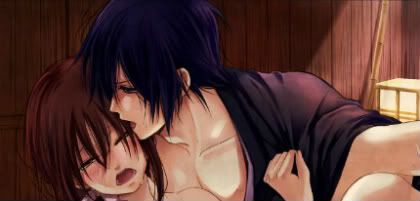 *__* I'll have what she's having... please~♥
Member

8:12 pm, Jul 1 2009
Posts: 27



Yeah, I did that to some series, and just looked for another one with almost the same genre or story. But when it seems that the plot is really promising, I'll just put in on hold and read it again when it's completed.


MangaAddict.1+1=11
Member
10:45 am, May 13 2010
Posts: 846
Let's see...
Bleach
Naruto
Hunter x Hunter
<---- I actually liked certain elements in it but then... it went on and on and on. They should've just ended it when Gon nearly found his father but meh... no.
Wallfower, too. And so on and on.
And a ton of other series... that's why for a long time, I was really wary of titles that had many volumes in it.
0n3 Winged
Member
1:28 am, May 16 2010
Posts: 603
Member
1:44 am, May 16 2010
Posts: 97
Actually, I dropped many mangas, but never because of the length. At least, it wasn't the main cause. I just hate mangas that are stretched to a point were the chapters don't add anything new to the story (like the latest Naruto's chapters and Special A). If the manga is too long thanks to those "filler" chapters, yeah, I will probably drop it.