If you could go back in time and influence your
past-self
to do something slightly differently, what would you do?
How far back is up to you. It can be directly or indirectly. Personally, if it were me, I'd go back in time by ten minutes and tell my past-self not to trip over that rock near the tower block; thus, avoiding a very embarrassing fall.
Last edited by smurfman7 at 7:03 am, Oct 20 2010
________________
My purpose, is to find purpose.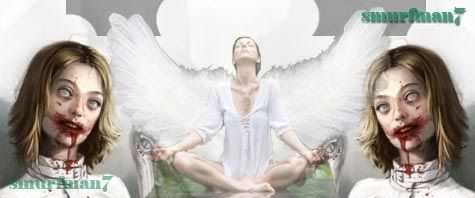 amour moi et moi seulement