Manga Poll
Manga
is the Japanese equivalent of comics
with a unique style and following. Join the revolution! Read some manga today!
Join #baka-updates @irc.irchighway.net

RSS Feed


Latest movie(s) you've seen?
I've seen Kolpacino.
Last edited by Otakuch at 7:27 am, Apr 12 2020
________________
MILESTONES
1st:
Death Note
LA 92
. An Emmy winning documentary about the 1992 Los Angeles riots. The one from GTA San Andreas. You should watch it, you know why:
https://en.wikipedia.org/wiki/LA_92_(film)
The Past Is Prologue
. Indeed. #BlackLivesMatter
The Emmy winning
13th
documentary by Ava DuVernay who is clearly going places is also quite good:
https://en.wikipedia.org/wiki/13th_(film)
Lastly the non-fiction TV drama by again DuVernay.
When They See Us
:
https://en.wikipedia.org/wiki/When_They_See_Us
A certain US president looms large over it too.
Last edited by residentgrigo at 8:23 am, Jun 3 2020
________________
I also read EU/US comics and am a librarian.
Manga-Masters
,
My ANN-Lists + Imdb

Member
1:23 pm, Jun 3 2020
Posts: 1143
Warn:
Banned
Quote from residentgrigo
Quote from Wikipedia
...the Rodney King videotape and the subsequent riots and violence that erupted after the acquittal of the officers involved in King's beating.
And, into the trash it goes.
The 1992 L.A. riots had absolutely
NOTHING
to do with Rodney King, no ifs, ands, or buts about it. The riots started as a completely unrelated incident wherein a track driver was pulled out of his vehicle, and personally introduced to the local architecture of the area via a brick to the forehead. Then fights started erupting around that single block, the police chief in charge at the time pulled all the officers out (Which resulted in him getting fired afterwards), and then it became a full-fledged race war. And, the only reason it was contained in any way was because of the rooftop Koreans protecting their businesses, the riots never leaving the neighborhoods that the rioters lived in (However, that didn't stop them from attacking anyone trying to put the fires out), and a police commissioner dedicated to doing his job as the last thing he was ever going to do (Who didn't give a shit about any of the blowback because the mayor threw him under the bus as the scapegoat literally the day after the commissioner endorsed the mayor at his reelection campaign).
Oh, and if you're trying to compare it to what's going on right now: Why does
A FUCKING DRUG OVERDOSE
in the U.S. require riots to take place in
England
,
Germany, China,
and
Japan
(Countries that are entire
oceans
away and have their own problems to solve)?
________________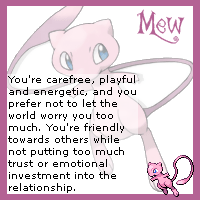 The Justice Con fan event was pretty insightful. That Snyder Cut book will be something else.
The toon films having a connection to the live-action ones is hardly a secret. The last (for now) of the interconnected ones was the next best thing to the Snyder Cut before that bomb dropped months ago. The R rating ain´t a joke btw.
https://en.wikipedia.org/wiki/Justice_League_Dark:_Apokol ips_War
The toon division made a darker universe than Zack Snyder in the end! Lol. A shame that the 2013 Flashpoint Paradox originator was denied the rating as it´s director revealed at Justice Con. The overall 16 film series had some mediocre entries, the 2nd to last Wonder Woman: Bloodlines should be the worst, but I am sad to see these go with the full knowledge that the ride ain't over yet. Not to be that guy but why can´t we get good Marvel toons?
________________
I also read EU/US comics and am a librarian.
Manga-Masters
,
My ANN-Lists + Imdb
#RestoreTheSnyderVerse
is trending worldwide with over 100k tweets 3 hours after the fan event began:
https://www.cinemablend.com/news/2560817/zack-snyder-fans -fight-to-restore-his-universe-but-is-ray-fishers-cyborg- movie-off-the-table
WW84 was good if a bit unpolished btw. I´ll write about it later.
________________
I also read EU/US comics and am a librarian.
Manga-Masters
,
My ANN-Lists + Imdb
My short Imdb review for
Zack Snyder's Justice League
I wrote right after I saw the film a few days ago. A film so monumental that Amazon, Netflix and random brands like M&Ms ended up promoting it.
The future has taken root in the present:
I have been a fan of Zack since DotD in 2004. I love his 3 previous DC films dearly and fought for years to get this movie released. It finally arrived and Snyder delivered yet again! TSC is another instant classic and a fully different film from the 2017 studio abortion. Up there with TDK, Into the Spider-Verse or the animated DKR movie. A film as wild as it is bold and a true sequel to BvS on top of that. Even the critics who left Zack´s side after Watchmen seem to like this film. Who saw that coming?
The film isn´t as tightly plotted as (UE) BvS or (DC) Watchmen, the film could lose about 10 minutes through smart editing, a few of the musical choices are a tiny bit out there and knowing what Zack wanted to shoot but couldn´t stings slightly. These are all the negatives I have. There rest fires on all cylinders and who knew that Cyborg was prime "league material" all along? His performance shines bright in a movie filled with great acting. The full-frame aspect ratio is perfectly chosen, 98% of the CG effects are godlike, the score is unforgettable and I can say for the first time that the JLA finally got a truly great origin story. Something the team never had in any medium up to now. This is the real deal. The team further comes together as one during the course of the film as opposed to the last version of this film. The R-rating is also a soft one, just like with UE BvS, but the freedom it gives this film is well used. Bury the 2017 cut (3/10) and let's hope that WB or at least WM can see the light at the end of the tunnel and give Snyder his old job back. The one he was born for as this film has more cliffhangers than Return of the King has endings. All these actors need to come back, especially Ray Fisher, and we need parts 4 and 5 to close this quintet. HBO Max? The bell cannot be unrung!
9/10
#RestoreTheSnyderVerse, #ReleaseTheAyerCut, #MakeTheBatfleckMovie, etc.
Edit: The release managed to crash so many (international) servers that Snyder himself ended up making a video about it.
https://twitter.com/snydercut/status/1373080726485282818
More or less the sequel plot. This outdated outline is from 2014 but the basic arc still stands:
https://bleedingcool.com/comics/watched-zack-snyders-just ice-league-read-the-two-sequels-he-planned/
Some of the changes in the new outline for JL2 and 3:
https://www.esquire.com/entertainment/movies/a35886906/za ck-snyder-cut-justice-league-interview/
Last edited by residentgrigo at 6:24 pm, Apr 14 2021
________________
I also read EU/US comics and am a librarian.
Manga-Masters
,
My ANN-Lists + Imdb

nom
Member
4:38 pm, Apr 14 2021
Posts: 1683
Godzilla Vs Kong. Lmao lots of fun. Made me laugh a lot at some scenes 😁



Site Admin
10:24 pm, May 16 2021
Posts: 135
A japanese movie titled My Girlfriend is a Serial Killer a.k.a Hitsuji to Okami no Koi to Tatsujin. The ML is a shut-in dumbass but he is willing to accept the shortcomings of his girlfriend who likes to kill. Plot-wise speaking, neither great nor too challenging. It's more like a slice of life. But I like seeing young talents getting better at acting.

Second is old but good: Battle Royale!
Guhh, finally *clap sfx*. The pathetic me can enjoy this series in a more easy to digest way. I never finished reading the manga because it was too brutal and triggered my nausea. And the borderline H too much for me to handle.

Anyway, the movie is very good without going over the top words of wisdom not to kill each other for trivial reasons of friendship. Just kill, kill, kill for 2 hrs—an easy kill because everything just happens that way.

I had quite a good time watching both of them. The next one may not be a movie because I want to focus on tv series.



Member
3:38 am, May 17 2021
Posts: 2
The Con-Heartiest

Language: Thai
Genre: Romcom, Scammer, Scam-revenge, comedy
Year: 2020
Productions: GDH
Rate: PG 13

After being left in debt by her ex-boyfriend, Ina hires Tower, a cunning con artist, to seek revenge against her ex-boyfriend by swindling him.

I love this film so much. Highly recommend for everyone to watch especially people who wanted to try new genre and enjoy good movie night with friends and family.


Last edited by Takamichi Rin at 3:44 am, May 17 2021


My spoiler-free IMDB review for
Army of the Dead
: Old Genre Director, Fresh Meat
DoTD 2004 wasn´t the first use of fast zombies but it is still the best. AotD (not a sequel but it originally was) isn´t the first use of smart zombies or the first movie with zombie romance or all the other stuff but all these tropes bloom here like never before. The film has less zombie action than one would think. Not due to a lack of zombies though and the tensest action scenes are all amazing. Arguably the best in the genre. Or at least the best shot. Snyder himself carried this camera and decided to use the hazy lens. A lot of the tropey seeming characters are fully realized and can keep your attention in the many calm moments. The film is about them and not about lining up headshots or being Ocean's Eleven with the undead. I would argue that the trailer sells a different film altogether by focusing on establishing shots and mostly scenes from the opening montage and an idealized dream sequence. Some say this film is too long but I wouldn´t have minded a 3-hour movie.
The 2022 animated prequel about the barely touched upon outbreak and the clearly teased sequel are full of potential so Netflix bet on the right man by rescuing Snyder from their dead hands of WB. And don´t forget how bleak Snyder´s last zombie film and many of his other works are so set your expectations right. #AllwaysBetOnDead indeed. They're coming to get you, Barbara! 8.5/10.
________________
I also read EU/US comics and am a librarian.
Manga-Masters
,
My ANN-Lists + Imdb
Dune
2021
I, first of all, applaud Legendary for allowing the director to do his thing on a budget of 165 million. No fan of the book can be disappointed by the end result but I don´t know if the general audience will see eye to eye as Villeneuve stuck too close to details that matter to him while leaving his audience and even the overall book behind. Dune 2021 is the best adaptation yet but too much of the plot and players were skipped to focus on Paul & Jessica who are the real film. The end result is an accurate depiction of their journey in the world of Herbert but it's debatable if his world & story are fully on-screen. Only Atreides characters are allowed any significant screen time and even their hereditary enemies the Harkonnen are reduced to bit parts. The grandiose and lived-in world is a sight to behold but we see so little of it and are explained even less so viewers might be confused why the film´s technology is so functional and basic. A was especially perplexed by how bare-bones the explanation of the spice is. It is the whole reason for the plot! No guild navigators or space-folding are seen on screen for example. The effects, costumes, score and performances leave little to be desired. The dialogue is easy to follow even if the context is often missing but some iconic book quotes are left behind. It is possible to view this film as your basic hero's journey narrative if one wants to. The way Herbert inverts and criticizes such tales is also all on-screen even if the fruits of these details will only ripen in the second half and hopefully movie 3. Aka Dune Messiah. Our director stated it as his current end goal.
I don´t want to sound too negative and I had a great time with the film and look forward to revisiting it. I simply fear that the lack of mass appeal or rewatchability for casual audiences will leave the story forever unfinished. The film adapts 60% of the story, minus missing political elements & characters that a sequel would need to cover immediately before moving forward with the story. Let's just say that the film goes out of its way to not follow the Chekhov's gun principle. Watch and champion this movie if you are a fan of heady sci-fi and of course the Herbert novel(s) but push the source material, its full-cast audiobook, or its new 3 part Graphic Novel adaptation on the people you recommend the film to as they will need a safety net to appreciate the film and to be hungry for more. Let's hope against hope that someone will dare to adapt Dune 4 one of these days. Maybe the next reboot? 8,5/10
PS: The 3-hour long "Dune (1984) Alternative Edition Redux" (7.5/10) is a solid companion to this film and features backstory and characters that have so far been skipped. Make it your next sci-fi viewing experience.
________________
I also read EU/US comics and am a librarian.
Manga-Masters
,
My ANN-Lists + Imdb
Member

4:56 pm, Feb 17 2022
Posts: 6