Manga Poll
Manga
is the Japanese equivalent of comics
with a unique style and following. Join the revolution! Read some manga today!
Join #baka-updates @irc.irchighway.net

RSS Feed


Ah! My Goddess/Aa Megami-sama Manga to End in April
You must be registered to post!
Member

6:03 am, Mar 19 2014
Posts: 118




Slightly obscene
Member
8:25 am, Mar 19 2014
Posts: 498
Oh.. it really is ending. It's a series I've been aware of since my earliest days of manga-involvement.
I'm sad to see it go and happy to reach a conclusion at the same time. Like all good things should end, really. I hope that Dark Horse publishes the last volumes expediently, though I will avail myself to the scanslations as well.
________________

Member
10:07 am, Mar 19 2014
Posts: 8
With the recent events it's no surprise. The only problem I have is that there are only two chapters till the end. That means that everything needs to be wrapped up in within those two chapters.



African Albino Cat
Member
5:18 am, Mar 21 2014
Posts: 677
Wow... I remember picking this up way back in 1990. It's been a long enjoyable ride.
________________

M.A.R.I.A.N
Member
4:26 am, Mar 22 2014
Posts: 245
I've always wanted to read this. But since I prefer complete ones, I haven't yet. Thanks for sharing the info!
________________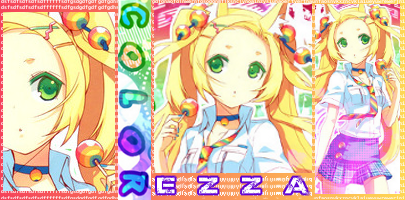 Thanks to blueangel06661 for the stock!

Member
1:22 pm, Apr 13 2014
Posts: 362
dang, guess i should read this now. i hate reading long ongoing romances, but now i can give this a shot.

and shoot... this manga is (slightly) older than i am.

________________
WEBTOONS ヽ( ★ω★)ノ

chulian
Member
2:14 am, May 16 2014
Posts: 838

Forum Firestarter
Member
2:51 am, May 16 2014
Posts: 419
Quote from chulian1819
ended ch 308
I've seen the raw for 308... id that's the end then it was a bit disappointing.
________________
This is my Sig ..............................................................
Member

3:19 am, May 16 2014
Posts: 26



About time. This series stopped being interesting to me over a decade ago. And boy...what a let down of an ending. We could've gotten this type of ending over a decade ago and it would've actually meant something.


Member

2:56 am, May 18 2014
Posts: 94



So it finally ends. Dropped it years ago, but it's still a genre-defining work in terms of setting many of the tropes you see in "sudden girlfriend appearance" manga today.




Member
7:27 pm, May 19 2014
Posts: 226
So now it ends... i feel old xD
i have been reading this for 15 years now... i still remember seen this when i was 10
________________
Ore no Riaru to Netoge ga Rabukome
Anime -Westbound Apocalypse
- Fog hill of the 5 elements
- Batman of Shangai
- Kuiyu chouyuan
You must be registered to post!