Since the installment of this lovely feature,
questions have been popping up about the definitions of some such categories.
I created this thread for people to ask here, instead of making random threads.
Please don't post with questions like "what's moe?" or "what's yandere?"
Those are terms you can easily find using google.
This
is an example of a good question.
Something that's not completely obvious
and that you're unlikely to understand by googling.
For a better subject recognition, please
bold
your subject, like so:
What is
Borderline H
?
Same with when answering:
Borderline H
-
Is this and that...
________________
Hrodulf and Bjornolfr, you will not be forgotten.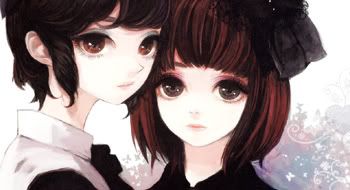 And if the world were black and white,
you would be my rainbow in shades of grey.
Click 'n Play!
If I had a fantasy self, it'd be a tentacle monster.