Manga Poll
Manga
is the Japanese equivalent of comics
with a unique style and following. Join the revolution! Read some manga today!
Join #baka-updates @irc.irchighway.net

RSS Feed


Zetianji (Novel)
Login to add items to your list, keep track of your progress, and rate series!
Description
To pick is to choose. This is a story about choices. Three thousand world full of gods and demons, with a scroll in hand you are able to control the entire universe…
At the beginning of time, a mystical meteor came crashing down from outer space and scattered all over the world. A piece of it landed in the Eastern Continent.
There were mysterious totems carved upon the meteor, and people gathered around it wanting to discover its usage. They discovered the Way, and established The Tradition.
Several thousand years later, the fourteen years old orphan Chen Chang Shang left his master to cur...
More...
Type
Novel
Related Series
Associated Names
Trạch Thiên Ký (Novel)
Way of Choices (Novel)
Ze Tian Ji (Novel)
择天记 (Novel)

Groups Scanlating
Latest Release(s)
Status
in Country of Origin
1183 Chapters (Complete)
Completely Scanlated?
Yes
Anime Start/End Chapter
N/A
User Reviews
N/A
Forum
User Rating
Average: 8.3
/ 10.0
(152 votes)
Bayesian Average:
7.99
/ 10.0
Last Updated
April 5th 2018, 12:43pm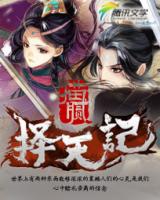 Genre
Categories
Category Recommendations
Recommendations
Author(s)
Artist(s)
N/A
Year
2014
Original Publisher
N/A
Serialized In (magazine)
N/A
Licensed (in English)
No
English Publisher
N/A
Activity Stats (vs. other series)
Weekly
Pos #
606

(+41)
Monthly
Pos #
1646

(+161)
3 Month
Pos #
2336

(+1096)
6 Month
Pos #
4786

(+36)
Year
Pos #
5657

(+1400)
List Stats
Note: You must be logged in to update information on this page.



My favorite Chinese web novel. Writing is poetic, top notch. You can tell that even through the lackluster translation. It's reflective and slow paced, not everyone's cup of tea if you want fast paced action. Amazing and likable characters as well. Also has by far the best romance of all xianxia/wuxia novels I've read. The part in the mini-world where they first meet and fell in love was pure gold. The friendship between Chen Changshen and Tang Thirty-Six is also one of the most memorable and unique friendships I've read to date.

The only thing holding it back from being a full 10/10 was the ending. It was the definition of rushed. God the last arc was just...crappy.
After trying several wuxia and xianxia novels this is the first one I could actually finish. Surprisingly enough that doesn't mean it was good, just that it had less of the enervating aspects that abound in this genre, mainly, the author doesn't kiss his own ass every 2 sentences with how unparalleled or incredible the MC is.
Unfortunately it's ridiculously verbose and could have easily been written in 1/3 of the pages. The repetition of words and terms is so prominent that I'm pretty sure 1 of every 50 words in the book is "extremely". The author is very incoherent, he forgets things, invents things, leave things unexplained or simply change them and hope no one notices, needless to say, as every other such book I read so far the distances are a mess, this things happen because he makes it up as it goes instead of having a clear picture of story and map from the get go (at least it strongly gives that impression). Also, in the effort of being mysterious in his writing, the author doesn't explain many of the things that happen or gives some unconnected phrase which the other character in the book understands but I as a reader certainly don't, and he takes advantage of this "mysticism" to avoid explaining many things, if the author says "in some mystic way" just asume it's magic because he won't justify himself.
I could write for hours about how bad the writing is but is could be summed up in one thing, lack of edition. Let alone publishing, as long as web-novels don't go through an edition process I doubt this problems will disappear, I might finish other I started but 20.000 pages (or much more) of content that could be delivered in 5.000 is just too much waste of time and ruins any good story, and don't forget those repetitions.

As for the good parts, the MC while boring is a rounded char which acts coherently for the most part (except the Garden of Zhou), it's also entertaining to see how his awkwardness causes misunderstandings everywhere when he first enters society. Tang Thirty six and some other secondary chars are fun to read, pity he isn't the MC. While the overarching plot is nothing special or profound, the level of some contents, dialogues and thoughts are more profound than in most similar novels. The author is moderate in his adulation of the characters while getting through how outstanding they are. Leaving aside what felt like a rushed ending the pace and progression of the story while slow was good. Well, except for the "Garden of Zhou" there were no exceedingly annoying and ridiculous arcs, I think the authors brain became poop in that arc and by the end of it he was so deep in his own BS that the only way to get out of it was just more BS, if it weren't so important for later plot developments I would recommend just to skip all regarding to the "Garden of Zhou", unfortunately it's not possible, just hang in there.

Last, a recommendation for the translators which applies to all the web-novel translations I've read. You guys did a great job, specially at the beginning when using many different phrases and words, alas after 200 chapters it might be hard not to get tired. There are also lots of notes to help understand and references to Chinese literature which are great. In any case, just a few remarks that could help: extremely is used too much and 50% of the time the word "extremely" was used, just using "very" would fit better, of the remaining 50%, in 40% using no adjective at all was a better choice (like "extremely empty", huh?), editing this alone is a huge improvement. On the same logic: Uncomparable / unparalleled could be mixed or replaced by outstanding / remarkable. Indifference can be alternated with detached / indignated / stoicism / disregard, same for indifferently with stoically / apathy / with disregard. And even unimaginable / unfathomable replaced with deep (all cultivation levels are ranked, saying its unfathomable when it hasn't even reached divine rank is kind of ridiculous, saying it about divine or concealed divinity does make sense), there are many others.
In short, less repetition and if everything is extreme or incomparable or whatever the comparison looses its meaning, I don't know if this exultion is a quality of Chinese language but it does not go well with English. As for indifference, I don't know how it's used in Chinese but it's overused in english and many times in contradictory ways. Also, a 15 year old no mater how much he read can't be a better read person than a 1000 year erudite, so using compromised terms like "the most" in such cases doesn't seem a good choice (ej.: "remarkably well read" instead), this applies to many things in the book.

So, is it worth it? While it's the most decent one I've read so far I would say no, but that's my opinion on webnovels in general, they are just pointlessly long, takes months to read them and they don't have that much content.

... Last updated on May 11th, 2019, 4:28am
What else need to be said about this gem that haven't already been said? Not many. But some points are worth repeating. Yes, such as:

This novel is beautifully written.
This novel is well-thought-out.
This novel is slower-paced.
This novel has many literary references.
This novel has many clever word plays.
The narrative is detail and poetic.
The characters feel real and complex.
The main character is calm and well-studied.
The author also feels calm and well-studied.

... Last updated on April 28th, 2017, 10:58pm
Though I haven't read too much xianxia, Ze Tian Ji flies right to the top on my list of the genre, which I didn't expect a straight-laced example of it would do so easily.

As far as I can tell, Ze tian ji is atypical for xianxia, and breaks a lot of the norms and conventions; the setting is inherently rooted in the political, in empires and sects that exist in a system where normal people actually exist, while usually xianxia ignores normal people. The cultivation aspects of the story are less mechanical than in others, more mystical and religious with a very strong Taoist or Zen Buddhist koans-and-tea flavor. The main characters are not murderhoboes traveling the world and fighting every Tom, Dick and Zhen they encounter for loot, but young teens attending school or the politicians and other adults looking over them.

Our MC, Chen Changshang, is a very calm and very, very, very collected young boy who leaves his master and the small temple they lived in the countryside to go to the capital for two things: to return and break an engagement arranged between him and the supremely talented young lady cultivator of a noble clan, and to attend school in order to gain access to the mystical pillars of enlightenment that fell from the heavens in ages past to bring the Tao to the world... And to find a way to break his fate that threatens to lead to his death before he is twenty years old.

Obviously, this all leads to misunderstanding, hijinx and Overcoming Great Adversity as our straight-faced protagonist gains the ire of everyone he meets, as they believe him to be an evil schemer, fake, or fool. All the while our MC stays a good guy and gathers companions on his journey of Not Dying.

The writing is professional, the translations are all very, very good with very few untranslated terms, but there is a problem with verbosity and pacing. There is not necessarily too much verbatim repetition, but there is quite a lot of filler, quite a lot of rephrasing things and quite a lot things happening that could have stayed unhappened without any issue, BUT these issues happen only at set periods: during the climactic mini-arcs of larger arcs, at the apex of a battle. All other times the pacing and events flow well, though not necessarily quickly, but when things REALLY start to happen things tend to bog down and there's a lot of fluff. I have read up to chapter 370, and this has happened twice (during the tournament arc's last battle and the 'chase sequence' and last battles of the 'treasure hunting' arc), but please also take note that although I say '370' chapters, that is a lot more text than usual, with longer chapters than usual: it's taken me a solid week of reading to get here, and I'm not a slow reader; easily 60-70 hours. A quick napking calculation indicates that the translated text is nearing 700-800 thousand words already; but crucially, it was worth it for me, and I was able to get through the slow bits, and the payoffs are worth it.

... Last updated on March 3rd, 2017, 9:07am
MC is so cool!!! For one he is exactly what I imagine when thinking of upright and honest person. I didn`t know that the Chinese authors can actually pull off something different than the arrogant homicide maniac but here it is!
I enjoy reading it. It is slow and not much action but it has logic and build up that is rare for xianxia. It is well paced and interesting
Based on 129 chapters: Very slow paced. Very little fighting and also that is not done by the MC.
Very little cultivation and power ups.
What it has instead is a very unique MC, some very funny characters and funny dialogues, political intrigue, believable opponents/enemies.
Sometimes it feels more like a western fantasy novel than xianxia.
I expect these will change after the examination/trial will start with more fighting and more cultivation related stuff. I hope it will become a bit faster paced but won't become a generic Xianxia.

If someone is only interested in constant senseless fighting and random powerups with an arrogant a**hole as protagonist, well there is a lot of series around from that type. This series is not for you.
Good story and so far in chapter 123 the MC is still weak like a adventurer lvl 1. No really a MC who become suddenly OP from the beginning in short and that why it's good.
Its extremely interesting but theres a striking issue in that the pace of the overarcing plot line is disgustingly slow.

About 50 chapters or so in this alleveates moderately but the progress of the protagonist is so painstalkingly slow that you might as well skip the latter 50 chapters so far just because of the lack of plot development
This is a good read. Good story, good dialogue, decent characters...
If only the plot will move a bit faster from mc's perspective. I am yet to see any character development on mc's part.
While I like properly paced character-growth driven stories like Hunter X Hunter, I don't think it is possible for this novel to be paced any slower. 100+ chapters until anything noteworthy happens, the best stories don't wait that long to reveal their strengths.

... Last updated on January 7th, 2016, 3:12pm