App
Manga Poll
Manga
is the Japanese equivalent of comics
with a unique style and following. Join the revolution! Read some manga today!
Join #baka-updates @irc.irchighway.net

RSS Feed


Group Links Removed
MangaFan
Member
10:10 pm, Dec 4 2013
Posts: 148
Member
10:10 pm, Dec 4 2013
Posts: 1143
Warn:
Banned
Quote from RilleL
This so damn much.
________________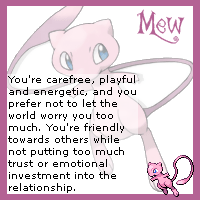 Member

10:16 pm, Dec 4 2013
Posts: 19



lol, gotta love xkcd. If anyones wondering how to get it to work in chrome open up your extensions page (Ctrl+H and then click on extensions on the right) and drag the file onto the page.


Member
10:17 pm, Dec 4 2013
Posts: 1143
Warn:
Banned
Believe it or not, but a lot of places and people receive notices because the higher-ups
know
that they will abide by them. It's like how my family is receiving calls from Wells Fargo literally every day, with them asking when we're going to pay the mortgage when it isn't due for another week, and then some even after we pay. On a few occasions, my parents have actually asked them "Why are you guys pestering us for money instead of going after the people who don't pay their mortgage, yet still live in the house?"
They send notices and pester a lot of people because they know that they will follow the rules.
________________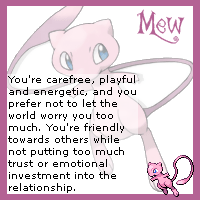 MangaFan
Member
10:28 pm, Dec 4 2013
Posts: 148
Member
10:37 pm, Dec 4 2013
Posts: 231
Uhh, this isn't a support forum for that script.


Member

10:49 pm, Dec 4 2013
Posts: 23



Just to add my two cents. What actually comes up when you Google a release? It isn't a link to the scanlation group or the legitimate license holder. Rather it's pages and pages of links to the various manga aggregators. So... if this was a request from an actual license holder, this is doing the opposite of what they meant. Rather instead this only helps drive traffic to the manga aggregators.

Last edited by kuroneko003 at 5:28 am, Dec 5


Member

10:55 pm, Dec 4 2013
Posts: 7



M-U is probably the most comprehensive repository of historical series information out there, and I've thought for some time that it would be a great misfortune if it were lost. Is there any possibility of getting some kind of SQL dump and schema for the database? One simple solution to this issue is for someone to host this data outside the US.

I can't really fault B-U for doing this given that it's likely they do this without a budget, but it really hurts the utility of the site imho, and I don't think the draconian action taken was necessary. As noted by others, the DMCA has to identify specific infringing content. They could have disabled the links indicated.




MangaFan
Member
11:04 pm, Dec 4 2013
Posts: 148
Quote from TKS
Uhh, this isn't a support forum for that script.
No one was asking for support. I corrected the data that I could find. Thank you Google cache!
Few groups remain that didn't have site or forum link on mu.
Spoiler (mouse over to view)
http://www.filedropper.com/mangaupdatesgroupuser
Member

11:05 pm, Dec 4 2013
Posts: 63



If not for the online readers raking in the cash in full view of the original publishers, I doubt that this would have ever happened. The only thing the morons who targeted this site will achieve is to push more business their way, and I have to wonder if this was not the intended purpose, or are the servers of the notice just that blind?. I'll never read a scanlation on Mangafox, Mangahere or any of those scummy sites.


Member
11:21 pm, Dec 4 2013
Posts: 15
If you want to easily read new titles without letting streaming sites reap benefits from ads, use batch downloaders like
Free Manga Downloader
.
It's a tool, not a repository, so I doubt that's illegal.
It harms streaming sites, it harms translators, it is inconvenient...
But hey, that's what everyone wanted, right?
Member

11:44 pm, Dec 4 2013
Posts: 6



If that's the case (which it likely is), then talk about hypocrisy in action.


Member

12:04 am, Dec 5 2013
Posts: 354



actually this is the first site I know of (from ones that I visit) that's been targeted so I actually don't know that.I understand that sites like MF probably getting these notices as well but it's probably b/c of the profits that give them the capability to ignore them even under the threat of being sued. Still isn't it counter intuitive to target sites like MU?


Member

12:19 am, Dec 5 2013
Posts: 3



thank you based anon
Member

12:38 am, Dec 5 2013
Posts: 5



But they are not linking to the offending material they are linking to the main sites which isn't illegal.