I wanted to see how people feel about that, because Berserk and Claymore get compared a lot..
Please do
NOT
mistake this thread to be a comparison thread...
It's only about weather you think it's just to compare those two manga...
( feel free to say whatever you like
)
Edit:
After reading my own answers to the poll (again), I see why this thread went the way it has...
Damn... That was pretty stupid of me>.<
Well... Whatever.. I'm a fan of Berserk till the end XD.
Last edited by NightSwan at 2:59 am, Aug 27 2008
________________
Hrodulf and Bjornolfr, you will not be forgotten.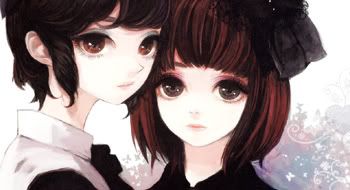 And if the world were black and white,
you would be my rainbow in shades of grey.
Click 'n Play!
If I had a fantasy self, it'd be a tentacle monster.