Manga Poll
Manga
is the Japanese equivalent of comics
with a unique style and following. Join the revolution! Read some manga today!
Join #baka-updates @irc.irchighway.net

RSS Feed


Finder
Login to add items to your list, keep track of your progress, and rate series!
Description
From
SuBLime
While out on assignment trying to document the illegal activities of the Japanese underworld, photographer Takaba crosses paths with the dark and mysterious leader Asami. Asami takes Takaba captive in an attempt to subjugate and possess him. But when the son of the Chinese mafia enters demanding evidence that Takaba may have, will Takaba be able to survive being caught in the crosshairs of a deadly underworld feud?
Includes also :
Volume 1
Love Lesson
(Love Lesson part 1)
Yuusuke's senior, Ichijou, tells him an old horror story of an ill-fated lover who, rumor has it, was left to di...
More...
Type
Manga
Related Series
Associated Names
Baked Sweet Glasses
Escape & Love
Finder (YAMANE Ayano)
Finder Series
Finder Series (Italian)
Koisuru x VF Crossover
Love Lesson (YAMANE Ayano)
Pray in the Abyss
Risky Society (God Bless My Justice)
Viewfinder
Viewfinder Series
Vol 01 Finder no Hyouteki
Vol 01 Finder: Target in Sight (Sublime)
Vol 01 Target in the Finder (Be Beautiful)
Vol 01 Target in the viewfinder (Juné)
Vol 01 ファインダーの標的
Vol 02 Cage in the Finder (Be Beautiful)
Vol 02 Cage in the viewfinder (Juné)
Vol 02 Finder no Ori
Vol 02 Finder: Caught in a Cage (Sublime)
Vol 02 ファインダーの檻
Vol 03 Finder no Sekiyoku
Vol 03 Finder: On One Wing (Sublime)
Vol 03 One wing in the finder (Be Beautiful)
Vol 03 One wing in the viewfinder (Juné)
Vol 03 ファインダーの隻翼
Vol 04 Finder no Ryoshuu
Vol 04 Finder: In Captivity (Sublime)
Vol 04 Prisoner in the viewfinder (Juné)
Vol 04 ファインダーの虜囚
Vol 05 Finder no Shinjitsu
Vol 05 Finder: Naked Truth (Sublime)
Vol 05 Truth in the viewfinder (Juné)
Vol 05 ファインダーの真実
Vol 06 Finder no Netsujou
Vol 06 Finder: You're My Desire (Sublime)
Vol 06 Passion within the viewfinder (Juné)
Vol 06 ファインダーの熱情
Vol 07 Desire in the viewfinder (Juné)
Vol 07 Finder no Katsubou
Vol 07 Finder: Longing for You (Sublime)
Vol 07 ファインダーの渇望
Vol 08 Finder no Mitsuyaku
Vol 08 Finder: Secret Vow (Sublime)
Vol 08 ファインダーの密約
Vol 09 Finder no Kodou
Vol 09 Finder: Beating of My Heart (Sublime)
Vol 09 ファインダーの鼓動
Vol 10 Finder no Mitsugetsu
Vol 10 ファインダーの蜜月
Vol 11 Finder no Saihate
Vol 11 ファインダーの最果て
You're My Loveprize in Viewfinder
You're my temporary paradise in viewfinder
ファインダーの陽炎
探索者系列

Groups Scanlating
Latest Release(s)
Status
in Country of Origin
13 Volumes (Ongoing)
Completely Scanlated?
No
Anime Start/End Chapter
N/A
User Reviews
Forum
User Rating
Average: 8.7
/ 10.0
(1239 votes)
Bayesian Average:
8.64
/ 10.0
Last Updated
December 2nd 2023, 12:58pm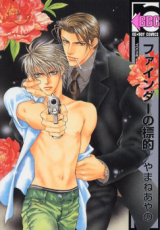 Genre
Categories
Category Recommendations
Recommendations
Author(s)
Artist(s)
Year
2001
Original Publisher
Serialized In (magazine)
Licensed (in English)
Yes
English Publisher
Activity Stats (vs. other series)
Weekly
Pos #
405

(+118)
Monthly
Pos #
888

(+86)
3 Month
Pos #
1193

(-10)
6 Month
Pos #
1188

(+23)
Year
Pos #
1157

(-291)
List Stats
On
2961
reading lists
On
592
wish lists
On
646
completed lists
On
151
unfinished lists
On
742
custom lists
Note: You must be logged in to update information on this page.



over 5 years ago
over 8 years ago
over 10 years ago
over 11 years ago
over 14 years ago
Ok so I just finished the manga to volume 12 chapter one, and I can not comprehend the last page. (I do not know how to put in that spoiler box thing, so please don't read if you haven't finished the manga)
ok so the spoiler:
wtf the last page ends with an intimate scene between our 2 lovers, and all of a sudden Akihito PULLS UOT A KNIFE AS IF TO KILL ASAMI?! Are my eyes playing tricks on me? is that really how this ends? does anyone know when the next chapter will be released?
Over all, i like this series a lot, my first of this type, the plot is a ok.
Minus the rape kink/BDSM trope, this BL would probably appeal to any fujoshi/erotica reader. Akihito Takaba is the absolute cutest uke, and he has a lot of different outfits as well. Ayano Yamane delivers amazing artwork, atmosphere, and the uke has the perfect amount of manliness to him where its not overriding his feminine appearance/size/behavior. Ryuichi Asami is HOT but if I could criticize anything it would be that he doesn't really have a personality besides being a sex god/every woman's sexual fantasy I guess. Otherwise this BL manga competes with mainstream shojo(girls'😉/josei(women's) manga in every possible way. In fact I would say it's TOO GOOD to be in Be x Boy GOLD compared to it's other offerings. It has great plot, an uke that makes you feel related enough to both adore/relate to him. Not so much a fan of Fei Long though, but thats personal taste I figure. Every character is well-written enough. The random threesome scene for good measure really threw me off a good one. Ayano Yamane's writing is good enough it could probably pass okay as a regular shojo manga with guys as the main characters but she went in for the BL route instead and I appreciate the bonus content.

... Last updated on December 10th, 2020, 7:57pm
This series is excellent, but I think not in the way that most people came in expecting which is why so many can't appreciate it. This is not your traditional "eventually all problems are overcome by love" series. There is rape, there is abuse, there is violence. Set your expectations accordingly.
On that note, however, I would actually say that one of the things I think sets this series apart from the pack is that it generally never argues that the rape or abuse or violence is acceptable for the sake of the love. Even far, far into the story where the relationship has become consensual, Akihito still looks back at his first time with Asami as being terrible and traumatic. Even as Asami makes the usual "I won't forgive others touching you" yaoi comments, Akihito doesn't hesitate to call BS, saying like theirs his actions are also rape.
Akihito's character is hands down one of the best aspects of this story. Visually, he looks like a man, he's not a "woman" stand-in. This is a man in a relationship with another man. He also never loses his personality for the sake of the story or relationship. The characteristics that draw Asami and others to him at the start never disappear for the sake of a "submitted" partner. His reactions, for me, are incredibly realistic and it adds greatly to the story. He gets drawn into this dangerous world and never really grows accustomed to it, unlike so many series. Numerous times, he suffers from PTSD resulting from story events, whether it's
Spoiler (mouse over to view)
having vivid nightmares about being shot, a panic attack while swimming as he remembers almost being choked to death, freezing in fear as he remembers being threatened with being drugged and sold for sex.
You really get the feeling of him struggling to balance his world view with the violence he experiences and it's so compelling. He's one of the most vibrant yaoi leads I can recall (it's not hard to understand why so many people want a piece of that ass, lol).
Then there's Asami, your typical but somehow also atypical dominant partner. He's immediately intrigued by Akihito's spirit, though it's clearly not love at first sight for him either. He has the typical maneuvers of invading all available aspects of Akihito's life, but atypically he's not completely suffocating about it.
Spoiler (mouse over to view)
He moves Akihito to his penthouse but there's otherwise no effort to make Akihito a kept man, and mostly he settles for warning Akihito off from dangerous endeavors and providing him with backup (when he won't listen) rather than trying to lock him away "for his own good".
Essentially, Asami allows Akihito the space to continue being his own person, not just someone to be possessed. That's hella refreshing compared to so many series that cease to have two characters in favor of having just one pairing. Like Akihito, Asami also retains himself. He gets some cute domesticity with Akihito, but he's still shown as a ruthless figure willing to get his hands dirty to get results.
The manga isn't perfect, I wouldn't claim that it is, but it does live up to the praise it's been given. It is an incredibly well-crafted story with vivid, complex characters that have more going on than just what gets them from one sex scene to the next. Yes, there are brutal aspects to the story, but as long as you understand this story is built on grit not fluff, I think readers are able to see the ways in which this manga distinguishes itself.
...
Last updated on September 4th, 2020, 7:40pm
This manga is, I think, overrated to the extreme. I've simply read yaoi manga that handle "Rape, then love"; irresponsible BDSM; and jerkass seme in much more entertaining ways than this. I would chalk it up to age, but it was first serialized in 2002, so..

Like, I'm all for shameless smut, but I'm not for stupid ukes. I don't know, maybe I just discovered this manga way too late? I've been reading yaoi for over ten years, so I guess my tastes have matured along with them.
I haven't read all chapters and they're too much, but doesn't mean I dislike it. Honestly, I prefer the old art over the new, recent ones because the characters look much younger in the new drawings. The ovas are so boring because of lack of animated movements.

... Last updated on November 11th, 2019, 9:39pm
I tried this one at the suggestion of one of my friends and ultimately ended up wondering if she had some kind of grudge against me.
Um, the main character in this story is almost like...the male equivalent of Seri from "
Renai Shijou Shugi
." Both series' had me contemplating being tested for STDs from simply reading them. The only difference between this guy and Seri is the fact that he's more tolerable since he appears to at least have common sense (which he doesn't always use, but...). Other than that, it seems like someone always has their paws all over him, and that it was his only purpose in the whole series.
He even:
Spoiler (mouse over to view)
...gave some dude head all for the sake of gathering info to help Asami, the main love interest who also raped him and did other humiliating sh*t to him--like sticking inanimate objects in his ass, btw. Dude, no -__-'... There was also the guy from China who forced him to give blow jobs and then had the audacity to make a comment about it being wrong to get an innocent person involved in his squabble with Asami. Which, by the way, was just him being butt hurt about not getting the "D" from Asami back in the day. Really though? You say that after numerous forced sexual encounters have already occurred. Hm... You're a p.o.s.
I can handle loveless romance, but this is just...something else. I can't even describe it. Just, no...
This series was just too damn much for me, and by the time I just couldn't take any more and stopped reading, I felt as though I needed to take a shower in scorching hot water, acid and purification salts. :/
...
Last updated on December 21st, 2016, 11:24am
To be honest, at first I was terrified by this manga. I NEVER touch any manga with BDSM tag EXCEPT this manga.
I thought I would end up hate this manga since the first chapter, the first sex scene did scare me at first.
That was years ago. This year I chose to go back to reread this manga. It surprise me that their BDSM/Bondage scene actually pretty light compared to few manga or fic I accidentally read that has BDSM scene that was terrifying and too nasty for me.
The two main characters' personality is lovely. The arts is PERFECT!
The characters growth and the development of their relationship was going pretty nicely so far.

Ignore what people say who said that there's no Love between the characters. Because when you read till the latest chapters and the extras, you could tell their relationship growing healthy (as healthy as someone who have not clearly put the world 'dating/married/lover' yet), no force in sex since both characters know what they want or what others want. The way they act and feel toward each other showing clearly that their relationship is not just based on sex and living together.

The way they ready to protect each others showing their feelings toward each other is not just simple 'care'.
They don't say the world 'love' yet, but they do starting to learn more, especially from Akihito's POV.

... Last updated on September 19th, 2016, 5:29pm
It's just... not my cup of tea(??). I mean, I'm totally in it for the romance and all but I just can't handle violent Yaoi. This one is a prime example of that. The first time they did the deed, he shoved a damn film up the poor guy's butt and I just had to put all stops on my read.
Anyway, I have a buddy (fujoshi) who loved this series to bits and thinks the world of it. Maybe if you're the sort who could handle loveless, blunt romance with tons of violence, give it a try. The art's good so why not, right?
Honestly I picked this up because it's one of the most widely read ones so I figured out that I'd check it out and see what I've missed. I descended into rape hell as is general yaoi trope, but then somewhere along the lines it became consensual between Asami and Takaba (what does this say about me, who never remembers MC names, who remembers these ones) when reciprocal interest is shown (it takes like a few arcs honestly) and less getting raped against Takaba's will (less often, at least).

It is ridiculous. Everyone wants Takaba's ass. Takaba is the poster child for having the most sex done to him that I have yet to see (but then again I haven't read Okane ga Nai and I don't want to because that would probably actually make me cry). One thing for props here: at least Takaba's no girl visually. Other than that...why am I reading this. At the same time, some inglorious strand of plot seeks to enlighten me and keep me reading, some weird ploy of reminding us that Takaba would choose his photography over Asami that is where he is, that is who he is. More convoluted telling us about Asami being Dangerous--though the later chapters are a bit better and more inclusive of plot and development (I guess?) between Asami and Takaba that I really want to see how it gets going.

Ironic, honestly. Manga starts solely about rape, and then about 50+ chapters later, all I want is to read more domestic Takaba and Asami.

In all honesty after a while I started reading for more Asami and crying the piss out hysterically because for some reason I have grown to notice that this artist draws REALLY GOOD HANDS.

The art incredibly good. Like, ridiculously so. The artist is incredible with hands, with torsos, with creative positions of sex, but honestly the plot.

I'm trapped let me out but keep me updated.

... Last updated on January 9th, 2016, 10:12pm
The story is quite confusing for me. The main characters don't seem in love(?), and there seem to be a LOT of people who like Asami in the manga... Putting the sex scenes aside, the plot is just
. I can't comprehend my puny mind around it. The art is nice though but the plot is (I don't get it). Give it a try, it may be your type of story.