Manga Poll
Manga
is the Japanese equivalent of comics
with a unique style and following. Join the revolution! Read some manga today!
Join #baka-updates @irc.irchighway.net

RSS Feed


Ark (Novel)
Login to add items to your list, keep track of your progress, and rate series!
Description
Kim Hyun Woo lived the life of the wealthy thanks to his parents. But one day, he received a phone call informing him of a traffic accident which involved his parents. His father had died and his mother was hospitalized in critical condition. The normal life he once knew, collapsed...
They sold their house, cancelled various insurance plans, and moved to a one room apartment. And after a few years, Hyun Woo spends four to six hours tending to his mother and worked to pay for her medical bills.
One day, one of his Instructors recommended him for position in a company called Global Exos, who ma...
More...
Type
Novel
Related Series
Associated Names
아크 (ARK)
아크 (Novel)

Groups Scanlating
Latest Release(s)
Status
in Country of Origin
24 Volumes (Complete)
Completely Scanlated?
Yes
Anime Start/End Chapter
N/A
User Reviews
N/A
Forum
User Rating
Average: 8.5
/ 10.0
(243 votes)
Bayesian Average:
8.27
/ 10.0
Last Updated
December 19th 2022, 5:35am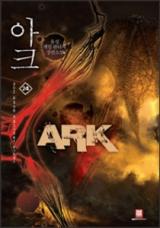 Genre
Categories
Category Recommendations
Recommendations
Author(s)
Artist(s)
N/A
Year
2008
Original Publisher
Serialized In (magazine)
Licensed (in English)
No
English Publisher
N/A
Activity Stats (vs. other series)
Weekly
Pos #
733

(+8)
Monthly
Pos #
1589

(+151)
3 Month
Pos #
3649

(+101)
6 Month
Pos #
4996

(-35)
Year
Pos #
5743

(+765)
List Stats
On
921
reading lists
On
324
wish lists
On
211
completed lists
On
28
unfinished lists
On
314
custom lists
Note: You must be logged in to update information on this page.



I think it is as good as LMS:
Pros:It is better than LMS in 2 point: the author know when to end the story (not too long to make people tired) and the MC isnt all-mighty (Weed is literally OP character since he hardly fail and can manipulate people as perfectly as psychologist while Ark fail a lot and do a lot trial and error).The overall story is good with lots of character development ,scheme and unexpected trigger for quest.
Cons: The author sometime forget MC's skill (like when MC get new skill most of his old skill, except the job's specific skill, is ignored even though they would be great in some quest and would be really powerful to combine with later skill.Some skill description is vague and IMO some event can be made better too.
I think it is a great web novel and people who like underdog character will like it. I dont compare it to famous LN like Sword Art Online when i write the title since IMO, series like SAO is more superficial theme where the MC save people and the game is just a place for that to happen (just like a novel who tranffer people to otherworld) , not like this one of which theme is showing people playing the game
Yes, this was in fact directly inspired by LMS. But it doesn't possess the charm or world building that LMS has, and worst of all, nearly every conflict is resolved by deus ex machina. Ark is a terribly stupid MC who possesses below average intelligence, social skills, research skills, and resources yet somehow comes out on top again and again for no discernible reason except for the fact that he has to be cause he's the MC.

And there's just no consistency here. At one moment, a major high level character is amazed at the MC's leveling speed from 35 to 70 or so. Later, an entire group of friendly side characters levels up literally more than five times as fast with zero problems. From the world building Ark should be practically irrelevant in the game because left to his own devices, he plays horribly non-optimally, yet he finds himself at the center of the world overcoming smarter, better, more experienced players. Why? Because the author said so.

All in all, the worst web/light novel I've read this year, and I've read 15-20 of them.
as said in various comments, the story shares some similarities between weed and ark. But they are quite different, i'm just going to say that both are excellet stories. Sure the is a lot of Desu ex Machina in the story, practically all of the thingss has it (games, movies, novels, DBZ!!!)
So many comparisons between Ark and LMS here... For me, I found Ark by wanting to read something similar to LMS but I think LMS is more interesting, it makes me want more more more whereas for Ark I was reading just for the sake of finishing reading Ark and was also quite bored by it.


I can't exactly pin what made Ark boring, in fact I think it was fine in the start, the start was kind of funny and it was also original, I found his first title amusing and surprising. The start also showed how hard working he was as he grinded, he was actually working hard ! I feel like the rest of the novel didn't really mention him working hard to get stronger, he just got stronger.

After reading the other reviews, how boring it is might be because of the Deus Ex Machina someone mentioned. The novel itself often repeats how on every quest the key to solving it is always nearby, which means no quest is impossible. I guess that does make sense for a game but I think the author believes in the writing style where you build tension by making the characters face struggle and make it look like there's no hope but then a miracle happens!! If done well, it should make the reader feel nervous and then happy that a miracle happened. However, I think the author used it too much till it was just seen as a convenient way for the author to solve the problem. Too many miracles happening means you don't really need to rely on your own skills and tactics but rather just get desperate and get awarded a miracle... =_=

I also found the battles rather boring, most of the time I think it was just skill spamming, the only tactical one that I found memorable was when Ark was in the lower levels of the dungeon and he (with others help) set up traps for those chasing after him.
The fights with Alan are also incredibly dull and annoying, once again mostly skill spamming and Alan is also a character that just uses money to make his character powerful. He doesn't need to work hard to improve.

That leads on to the dull enemies that someone else mentioned before. The enemies only show one character trait, Alan is just a hater and the Red Man is just an OP character with no personality. This makes them very shallow and I feel like I don't care about these characters because they're both annoying flies. I find myself telling Ark to just kill them already instead of reading the dragged on fighting scene.

Obviously I care about the story to rant about it this long, because there were some good bits. The survival cooking that the author wrote about at the start was interesting, the pets were also likeable before their power mattered more to the story than personality. The arcs about just Weed and Shambala, in fact Shambala is a likeable character in general. The arc sending others to Lancel Village was also interesting. Lancel Village itself is sweet and likeable. Also the Merpeople arc was nice. Just generally I think the small arcs that didn't matter to the goal of the master key were the most interesting. Those were the times when Ark was interacting with other nice characters and the focus was Ark enjoying the game and not MASTER CODE! MONEY! etc. There also weren't any situations where Deus Ex Machina needed to be used and enemies didn't pop up.

A lot of the previous negativity towards Ark in my review is also due to just finishing the series and the 2 volumes leading to the end were all enemy battles and miracles. That means the chapters most fresh on my memory are the boring ones. The last battle itself was like what is happening... Wayyy too many Deus Ex Machinas and it was just ridiculous... I didn't like the last battle. The epilogue was rather amusing though. However it wasn't surprising.

Characters : 7/10
Plot: 6/10
Writing style: 7/10
Random arcs: 8/10
XD
overall 7/10

It had a good start but things soon got boring.
First, hail to the new amazing translation approach Ark Machine Translation is using. After his initial hard work then chapters practically translate themselves and it shows clearly in his release speed. I wish other translators would use the same translation website, It would benefit all noveltranslators, its great.

As to simplify greatly why this story isn't as great as LMS its simply due to Weed overcomes challenges compared to Ark who gets answers to his challenges served on a platter. In the first few volumes its not so noticeable but later on it becomes boring fast.

... Last updated on November 9th, 2015, 9:44am
tldr; Deux Ex Machina in almost every chapter you become tired of it!

The main character of this novel is set up to be opportunist while also keen on holding grudge. In times, we're pleased that character able to take help his cause when opportunity present itself. We're also pleased when he successful with his revenge. But in other times, which is most of times, things just fall right into his favor. When he's presented with urgent problem, he suddenly have hidden card that can solve it. If he hasn't, then the game's mechanic not previously known to reader became his trump card. A breakthrough not achieved by careful consideration of existent plot point, but a deux ex machina. If it happen only once or twice during the whole novel, I might be able to stomach it. But it happen in every volume.

This is a critic toward the author. If a problem is created so big for your main character to solve, don't make do with crappy way out. A key to solve it must be set up early. Readers also need to be subtly reminded about the capability of said key times and times again so when story actually need it, after some agonizing about seemingly unsolved conundrum, reader is engaged with it. In other words, you can take time so that you don't left readers with impression that the solution is taken out of your ***.

Ark's author and LMS's author seems to be a fan, one way or other. They might be collegues or even friends. The story element used in one almost always occur in the other. But it is evident that one is crafty with them while the other is overwhelmed. Entirely his fault.

edit: colon in the middle tldr automatically transformed into smiley. I don't want that.

... Last updated on August 12th, 2015, 10:58am
this story is different from moonlight sculptor. i feel there is a more human aspect to ark. he's just a normal kid who had to grow up real fast. He felt a lot of betrayal from his own family so he doesn't give trust to other humans anymore. i feel ark grows as a person in aspects of trust and this story is really heart warming in another level than moonlight sculptor! some of the schemes they come up with is sooo amazing it just blows my mind haha. this story makes me laugh. it did make me cry at one moment. It's so heart warming too! I love this more than moonlight sculptor~ tho i love that story a lot too!
Well, the similarities need not be mentioned, but the two works are still different on multiple levels. To keep this short, the main problem I have with Ark is that the MC's enemies are all people with a personal grudge against him due to him having thwarted them at some point. Completely their own fault to begin with, by the way. So imagine if you defend yourself, successfully, against a bunch of bullies and they develop a deep hatred of you for not letting them walk all over you and go to EXTREME lengths to destroy you no matter what. See, Weed has a more acceptable enmity with the people who want to take him down. They see him as a threat, an upstart who's taking away their spotlight, who's past reputation intimidates them, etc. But with Ark, all of his enemies are people with PETTY personal grudges. Nothing professional or even rational.

That's not all about Ark's enemies. The rest of it is highly spoilerish and just as disgusting. Basically, the author does a terrible job on the villains. At least in LMS the enemies are hard-working, cunning, etc. players who play the game just like everyone else. But in Ark, the villains are ready-made and presented as all-powerful douchebags. Moreover, they did almost nothing to gain their power.
Yes the are very very similar, so much in fact one has very obviously read the others work. I am even going to go out on a limb here, I think the same guy wrote both.

ARC is a fantastic read, it is well written and even though it kinda takes a lot of liberty with TLMS, in some ways takes the good and leaves the bad.

It is not as deep at TLMS is but I like ARC, he seems more kind than WEED even if he starts to show WEEDS greedy side later. ARC is just another version of WEED.

Dont pass this story over because someone says its just a copy, it does the genre well and is fun to read.

Arc:
No father
Mother in hospital
In debt due to hospital bill
No sister but a friend from work that he calls oppa
Plays a game to earn money
Is very greedy and will do anything for money
Can summon Skeleton and Vampire
He beats his summons into submission
Studies martial arts at the police gym
His teacher joins the game
Has thugs as friends that back him up in the game
Uses "survival cooking" to help stats and free food
Has a hidden game class
Grinds in the game ever chance he gets and does 30 hour hunts
Has an adversarial relationship with 'The Hermes Guild'
Can sweet talk the NPCs
Abuses other players

Weed:
No father or Mother
Grandmother in hospital
In debt due to no family support
Has a sister
Plays a game to earn money
Is very greedy and will do anything for money
Can summon Skeleton and Vampire
He beats his summons into submission
Studies martial arts at the local dojo
His teacher joins the game
Has fellow martial artist from the dojo as friends who support him in the game
Uses "cooking" to help stats and free food
Has a hidden game class
Grinds in the game ever chance he gets and does 30 hour hunts
Has an adversarial relationship with 'The Hermes Guild'
Can sweet talk the NPCs
Abuses other players

After reading so much TMLS and ARC, I am starting to see that greed, obsession with money, self interests and an obsession with not being cheated, are Korean values. If you can stomach entire chapters about Arc/Week cheating other players for no other reason than greed, then you will enjoy the other parts of the story that are actually quite good.

... Last updated on June 13th, 2015, 7:14pm
The Legendary Moonlight Sculptor (Novel) *sigh*
seriously I am amaze how majority of the people claimed that they are similar when for me they are completely different.. I guess this people happen to read both at the same time and there imagination overlap each other because of some familiar things but honestly speaking Ark is somehow much better that TLMS..
First difference about the MC (Weed Vs Ark)
Weed
- at a young age has work for money to support his little sister and sickly grandmother
- have face a lot of near death experience in various illegal jobs and was abuse by majority of his employer when he was young ( Minor are not allowed to work so he can only get illegal job until he reach the age of adult 20)
- he has a personality that does not trust others and devote his life on earning money
- A legendary player (Weed does not realize this) from an old game that made him rich after selling the character.
-Decided to be a pro gamer after all he earn more than doing a Real life job ( this idea came from the character he sold that made him rich basically he was influence by no one to play the game)
Ark
- A happy go lucky teenager at the age of 15 both his parent got in an accident resulting of the death of his father and his mother was badly injured.
- After the incident his life went upside down with out any relative to ask for support he devote his life to earn money for hospital bill for his mother.
- he has a personality that is some what emotional that give him the caretaker skills in game (read more to learn) his hunger for money comes from the need for his mother.(clearly different from weed)
- He applied for a job as game tester and later learn that he can earn more as a pro gamer ( clearly different from weed who was a legendary player)
- He has little game experience as a result he was scam and trick when he start playing the game. This result to his lack of trust to other players.
[The MC of both novel are so different from each other yet people often say they are similar?]
Even the game is different
Royal Road
Weed
- Goal is look for an emperor in game to rule the real world.
- Real life experience can be applied to game but us limited by the god control system.
New World
Ark
- Goal is to unlock or take the master key to control the game.
- Real life experience can be applied in game such as if you are a martial art expert you can take all your real life martial in game and can play with out using in game skills.
I say Ark is more of Sword art online than TLMS
I am saying this so that future reader who have yet both to read TLMS and ARK
Avoid the misunderstanding that the two novel are similar
Ark is much better than TLMS since it has an unknown goal
It focus on Team play unlike in TLMS where weed love to solo
Most fight are not exaggerated and one can enjoy.
I read both and is still waiting for update..