App
Manga Poll
Manga
is the Japanese equivalent of comics
with a unique style and following. Join the revolution! Read some manga today!
Join #baka-updates @irc.irchighway.net

RSS Feed


Your first manga/anime
Member

6:26 am, Oct 26 2007
Posts: 81



Member
6:56 am, Oct 26 2007
Posts: 563
Quote from daed
Quote from SirGir
haha that zelda was my first manga too..... i remember getting it on the way to a family BBQ when i was around 8 and I got yelled at for hiding behind the house to read it the whole time..
first anime- dragonball, i think around when i was 5-6.
No way
Awesome
How did you get yours? Mine came free with a Nintendo Power subscription, but it sounds like you bought yours?...
________________
Member
8:03 pm, Oct 27 2007
Posts: 51
hmm... , can't exactly remember... my first manga should be sailor moon
as for my first anime, its probably doraemon
________________
Coffee, Chocolate, Men ... some things are just better rich
Member
8:37 pm, Oct 27 2007
Posts: 30
Anime: Sailor moon..
Manga: Wallflower[AKA, perfect girl evolution], actually.
________________
Why ask Why?--[Avatar doesn't belong to me, I found it on some site I forgot. >.<]
Member
8:41 pm, Oct 27 2007
Posts: 2
Anime: It was Inuyasha. LOL, saw it on TV >_>
Manga: Kare First Love


Member

8:46 pm, Oct 27 2007
Posts: 11



I saw a lot of anime with out realizing what anime was. My first was really Sailor Moon. The first manga however was Naruto while I was looking for watching it online when I firsted learned it was a japanese show.


Member
5:18 pm, Oct 31 2007
Posts: 8
My first anime was Dragonball Z, pokemon or Sailormoon. I forgot which 1 was my first. I was kinda forbid to watch stuff like that. My first manga is princess Ai. XP


________________
Uhhh
Member

12:27 pm, Nov 7 2007
Posts: 189



ooooo so long ago
battle of the planets
manga
drunken fist
this and several others in an old thick book

________________
love and peace
Member
12:31 pm, Nov 7 2007
Posts: 12
My first Anime, seen with "wonderful" Greek dubbing: Dragonball about 12 years ago
My first Anime, seen with English Dubs: Metropolis about 5 years ago
My first Anime, seen with Japanese Voice and English subs: Rurouni Kenshin - Trust and Betrayal 1 year ago, when my craze with Anime began.
My first Manga: Battle Royale 4 years ago, 1 year after I have seen the movie.


The first anime I watched, consciously knowing what anime was, was Ruroni Kenshin, first one ever was probably Voltron or Transformers.
First Manga was Ramna 1/2.
________________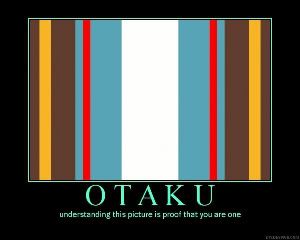 Member
10:56 pm, Nov 7 2007
Posts: 1145
I can't exactly remember.. it's been a really long time.. but I wanna say Sailor Moon for manga... and well, anime.. I'm gonna have to think on that some.. that's like 12+ years ago
________________
If it weren't for the gutter, my mind would be homeless.
Member
11:01 pm, Nov 7 2007
Posts: 124
Hmm that was a long time ago...
Anime: It was either Sailor Moon or Ronin Warriors, but I didn't know it was anime... and I was like 5. I consider my first true anime to be Love Hina.
Manga: If I'm not mistaken it was Love Hina because I wanted to know everything about Love Hina after becoming obsessed with the anime
________________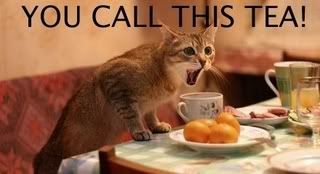 Member
11:02 pm, Nov 7 2007
Posts: 356
For me, it was Rurouni Kenshin for manga, and either Dragon ball or Sailormoon for first anime. It was also about 12 years or more ago for me =/


manga: Doraemon, classical XD
anime: macross sdf, the first anime which changed my view over jap animation, before this the super robot era I didn't like it very much Voltus V, Mazinger Z, etc).

________________
"we are people because of other people"
"I am who I am because of who we all are"
Member
6:23 am, Nov 12 2007
Posts: 22
Anime: My first anime was probably Dragonball Z, or Pokemon.
Manga: Hmm, I have a hard time thinking of what my first manga was. But, I think it was probably One Piece. Hard to tell since I didn't even know manga existed until two years ago, and then I just started reading as many as I could.

________________
"Do the impossible, see the invisible.
Row, row, fight the power!
Touch the untouchable, break the unbreakable.
Row, row, fight the power!"