Manga Poll
Manga
is the Japanese equivalent of comics
with a unique style and following. Join the revolution! Read some manga today!
Join #baka-updates @irc.irchighway.net

RSS Feed


The Knight and Her Emperor
Login to add items to your list, keep track of your progress, and rate series!
Description
Pollyanna is an unremarkable girl in a noble family. Her parents send her to military conscription hoping she'll die quickly in battle. Left only with her wits and her strength, Pollyanna fights to rise up in the ranks. One day, she meets an ardent king, one who finally acknowledges her worth. Moved by his dream for unity, Pollyanna vows to fight for him. But now the young king is slowly realizing this stalwart knight has also conquered his heart.
Original Novel:
KakaoPage
,
Naver Series
,
English
Original Webtoon:
Daum
,
KakaoPage
Official Translations:
S.Chinese
,
French
,
Indonesian
,
Japanese
Englis...
More...
Type
Manhwa
Related Series
N/A
Associated Names
Emperor and the Female Knight
Hoàng đế và Nữ hiệp sĩ
Kaisar dan Kesatria Wanita
Koutei to Onna Kishi
L'armure et la couronne
L'empereur et la chevaleresse
The King and His Knight
Імператор та лицарка
皇帝と女騎士
皇帝与女骑士
皇帝與女騎士
황제와 여기사

Groups Scanlating
Latest Release(s)
Status
in Country of Origin
172 Chapters (Ongoing)

S1: 43 Chapters (1-43)
S2: 54 Chapters (44-97)
S3: 48 Chapters (98-145)
S4: 26 Chapters (146~1??) Ongoing
Completely Scanlated?
No
Anime Start/End Chapter
N/A
User Reviews
N/A
Forum
User Rating
Average: 8.1
/ 10.0
(130 votes)
Bayesian Average:
7.79
/ 10.0
Last Updated
March 5th 2023, 6:29am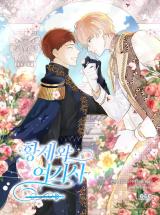 Genre
Categories
Category Recommendations
Recommendations
Author(s)
Artist(s)
Year
2019
Original Publisher
Serialized In (magazine)
Licensed (in English)
Yes
English Publisher
Activity Stats (vs. other series)
Weekly
Pos #
456

(+52)
Monthly
Pos #
594

(-7)
3 Month
Pos #
650

(-137)
6 Month
Pos #
600

(-362)
Year
Pos #
292

(-45)
List Stats
Note: You must be logged in to update information on this page.



Like Love and Leashes and Moon That Rises In The Day, great storytelling and plot. Slow burn romance for the two leads. I like how nonchalant FL is, and how the Emperor naturally fell for her. I just enjoy reading it so much. What I also love about FL is that she is not some overpowered MC, she takes some falls like how a normal knight could be even tho she is considered strong.

... Last updated on February 19th, 2023, 5:43am
The Emperor leverages his position of authority over both the setting and the MC to serve himself and puts on a pantomime of concern while regularly banging and impregnating several other women. Judged by the actual evidence of his actions he's merely entertaining himself with the idea of being in love with the MC while taking absolutely no risks, even emotional ones, to act on it. What makes it worse is that in the first season the Emperor is defined by throwing of tradition, doing things that havent been done, forging his own path, etc. Then in the second season its "Welp guess I'll uphold social norms that I pretend to dislike and marry whoever I'm told" with the (literally) unbelievable (based on prior evidence) veneer of "Muh politics, I sure do hate having sex with all these women, but its mah burden!!"

The first season was great but it went downhill after that. Its worth reading for the MC but as it goes on I just wish theyd drop the whole romance angle with the Emperor. To each their own but saying the romance is nuanced or powerful feels, well, lets say unsupported by the text
A deal-breaker to some will most likely be the fact that
Spoiler (mouse over to view)
the emperor has a couple of concubines to stabilize his realm and ensure his succession by producing an heir AFTER he's realized that he's in love with the titular knight.
If that doesn't appeal to you, this isn't for you.
glowtoad's comment regarding the romance is basically how I feel, so I'll talk about the world-building instead.
I'm not the most read in European-inspired nobility romance in Eastern comics, but I've read enough to say most of them have been heavily romanticized by the genre that it's more fictional (Disney-esque) than historical. The worst offender is treating titles like they're endgame trophies that will magically solve all problems of class disparity once you gain it.
"The Knight and Her Emperor" gets you on the journey to that endgame trophy (military conquest) AND the aftermath (stabilizing the realm). I was so delighted to come across a fully-realized medieval world that had characters act on marriage based on how it had generally gone down in the middle ages. The gender discrimination feels so naturally ingrained into the world that the moments where the women feel empowered by Pollyanna's accomplishments and act within their means feel so powerful (and scary, because you know these women have very limited agency and are essentially pawns of their houses. There will be always repercussions.).
What makes this a fantastic read for me is that although the story has its share of political and court intrigue, the court the emperor gathered around himself has all likable people. They're people with flaws, but they're all inherently good people. And it's written like a slice-of-life, so you get very invested in their well-being. The humor's pretty great, too.
Rating:
10 (Masterpiece)
Time of Review:
Chapter 91 (Tapas)
I want to preface with the fact that I have not read the novel version, and my review comes strictly from the view of the webcomic.
Just because a story does not fit the stereotypical romance bill doesn't mean the story should be ignored or reprimanded for the strict way we assign genres to our stories. The Knight and Her Emperor is well written, fun, and complex. Every character has convincing motivations and goals, and is interesting in their own way. The light politics are easy to follow, if a bit dry sometimes.
It is very understandable that a reader would look at the genres assigned to this webcomic, read it, and become quickly uninterested or upset. I would be hard pressed to call this series a romance, especially as the series pushes into the second season and our traditional view on romance crumbles around it. The story goes above and beyond to showcase complex relationships surrounded by light political intrigue, and I really appreciate that.
I believe glowtoads's review below really captured any nuance I would want in a review of this series, so check it out!
You Might Also Like:
A story like
Crimson Karma
if you like battle hardened female leads.
And it's not a webcomic, but... If you really enjoy Pauls story, I
implore
you to try the book series The Song of the Lioness by Tamora Pierce.
...
Last updated on November 29th, 2021, 12:55pm
To begin with: Paul is THIRTY YEARS OLD and looks MASC AF. Hello?! I rarely see women allowed to look like this and still be considered protagonist-worthy. Seriously, look up some pictures of Paul if you're thinking about starting this. She isn't crossdressing, she's just very masc. And that's ok! When the ML falls in love with her it isn't because he suddenly sees her as a woman, but because he has the mental space to admit to himself that he's loved her for a long time. How good is that?! Paul woman of the year award.

A really big highlight for me is how Paul interacts with other women, actually. I was expecting it to be really hammy, "all women look down on me for shaming them and stepping out of place" kinda shtick, but the writing was delightfully sophisticated! I love it when women are allowed to be complex and varied. There is such a fantastic dynamic between Paul and the other women in the story (particularly the consorts). Every woman's struggle is acknowledged -- not always understood, but Paul really, really tries her best. And they learn, and they grow together, and god it's just fantastic ok.

Big fan of how the romance is handled, too. It's very, very nuanced, and powerful -- continually surprised with how much heart and depth this story shows! Emperor Lucius marries other women, and I personally enjoy the fact that he is concerned with the politics of his life. He's the Emperor, and there are very good, compelling reasons for why he doesn't marry Paul. He's having a hard time of it all! Much to my amusement; I'm interested to see how this will play out. Paul loves Lucius very, very much -- her love for him, platonic though it may be, is so heartwarming and genuine, and I really want to know how the author will keep that same intensity and depth of feeling. There is nothing more devoted than a knight's love for their king, after all.

... Last updated on June 19th, 2021, 8:40am
Spoiler (mouse over to view)
This manhwa makes me very upset and very hopeless and very sad, I cried last night thinking about it (wrote this last month).
It is too real, I know, but when I read manhwa I want to escape reality and get positive energy.
Pauliana's life is very sad and everything goes wrong with her, even the only man who truly loves her wants her to be a concubine in his "Harem", and the best potential partner she had got married, and that Levi knight and his wife were such a big depressant in her life too, I would've wished to die in her place if everyone thinks I HAVE TO get married and all my worth is a widower in his 50s WITH GRANDCHILDREN, very very disrespectful, she is not even past the age of marriage at that era how could they think of such thing😕?

and the only one who believes in her as a knight and doesn't discriminate against her gender is the man in love with her which is also sad IMO, I don't think her current personality will feel happy if she knows the emperor's feelings, she will feel looked down on again.

And despite all her achievements and hard work no one but a few of her underlings respect her. Everything she has can get taken away in a blink of an eye.
That's also why I feel like she will be extremely sad if her loyal relationship with the emperor gets taken away if he confesses. It's just so sad Why can't she be some amazing super powerful knight like a usual MC is ?? 🙁

I still love Pauliana and that's why I will continue reading this manhwa in the future but I need a break for a long while😔

and whenever I discuss this matter in a comment section, other readers tell me it's fine because she will find happiness in her love life with the emperor later on, but is that really a happy ending😕? can her happiness only be determined when she gets a man??

but again I think that maybe I was the reason why I am so worked up about this manhwa because I liked the idea I formed about it in my mind and I emotionally connected it to my reality too much.
because at first, I thought that this manhwa was meant to show a powerful female main character overcoming all the obstacles and leaving an everlasting fingerprint in her world, changing the way people think!... but sadly it is not.
The story is nice, the characters good, and the plot entertaining. The pace is a bit off, but I enjoyed the first part of the webtoon.
What bothered me was the romance. It wouldn't have been so important to me if the plot had kept going, but after the ml was declared emperor it became the main point of the story and I could not turn a blind eye anymore.

I enjoy angst but here it was not even angst it was just frustrating. The romance gets dragged on, and on, and on. The ml is in love with fl but never acts on it. Furthermore because of his duties he gets married, has intercourse with other women, while the fl completely unconcerned tries to befriend them. I just- 🤦🏻
I understand that she doesn't see him as a man, only as her boss, but please for chemistry sake could you get a little bit flustered when you take a bath together at least?? Or tease him idk, but don't be so indifferent. I swear the romance is so lame.
The fl is too much of a stereotyped man as well (not showering, easily getting physical, getting drunk and acting like you would not believe, etc), I would have loved her to have some ounce of feminity here and there. She's not a tomboy, she's a man. Even her body is totally masculine (what with this build and her abs??). It's not that I dislike her, in fact I really love her character. She's level-headed, resilient, capable, loyal, and she can also be funny. She's a strong female lead, and her character development is interesting. But without even dwelling on the fact that she clearly doesn't feel anything romantic towards the ml, she is not a great love interest (for any straight guy I mean).

The ml is a good character, and a better love interest, but reading about his feelings (which appeared out of nowhere? How come he's head over heels for her overnight?) I felt like reading a BL. He blushes when he sees her abs, laughs when she's a brash drunk... Honestly now that I think about it I would have preferred it to be a BL haha, the chemistry would have been better. Plus I really dislike harem, and it could have solved that problem.
Instead of this awkward attempt at romance, I would have also preferred a great man-woman friendship instead.

Anyway I stopped reading when one of his wifes got pregnant.

... Last updated on May 1st, 2021, 7:18am
Hopefully and i'm PRAYING they don't go the route of the novel but putting that aside I'd wish there was more to Paulina like I love her to death. I don't care about anyone's happiness except hers. (As of chapter 85) The concept of a female knight in an misogynistic world kept me going. The romance isn't was drove me it was Paulina and how she's actually drawn in a sense that she's been a knight. (she's so attractive i can't ) Everything is either skipped or drawn out to the point I wanna drop it. The pacing is bad. I didn't really get any heart stopping fight scenes which I was okay I guess. Now at this point there is only the romance and I love her to death but Paulina only get denser and denser. She really doesn't show any development even though it's been so long and the most developed
Spoiler (mouse over to view)
Lucus gets is the fact he figures out he like Paulina. Even though Paulina is a loyal dog when you look at Lucus actions from a third party perspective they are pretty selfish. Especially when he wants her to love him back even though he knows it will be near impossible for them to actually be together AND the fact that in a non reader perspective everyone thinks she's infertile and the only way he presented for someone to become empress is the have a child. The whole thing pisses me off to the max. Like he shows all this power to conquering the whole content to giving the first women a title beyond marriage to moving the capital without the proper channels and many many more and you can't make it so the role of empress is earned and not won by favor. Like please if you are so smart use that big brain to figure it out.
But despite all that I can respect an MC that's not ditsy in love and the realistic aspect of it all add a bit of character to it.
The strength of webtoon comes from the believable characters and strong female lead. I would definitely recommend reading it, and stick with it. The characters are fleshed out thru story telling not some random whim of the author.
Very good, different romance and strong female