App
Manga Poll
Manga
is the Japanese equivalent of comics
with a unique style and following. Join the revolution! Read some manga today!
Join #baka-updates @irc.irchighway.net

RSS Feed


Manga that made you cry as hell
Procrastinator and
Member
12:04 am, May 8 2013
Posts: 982
Forum Firestarter
Member
12:26 am, May 8 2013
Posts: 392
I'm surprised no one has mentioned
Saishuu Heiki Kanojo
yet... Got me almost from the get go.
________________
This is my Sig ..............................................................
Member
1:03 am, May 8 2013
Posts: 3
I TOTALLY 100% ABSOLUTELY recommend "Regarding Death"! It's a manhwa webcomic, and if you read it with the original webcomic open it's soooo touching because it has accompanying music for each chapter! I'm not mentally unstable, and I rarely cry at manga (only a for a couple chapter for 7seeds and maybe a little towards the end of fruits basket... but that's it out of the other recommendations), but seriously every chapter made me BAWL. My eyes were so puffy! I read it whenever I need a good, cleansing cry now
Member
2:00 am, May 8 2013
Posts: 6
Well, I usually don't cry, but some manga/webtoons which gave me a lump in my throat is "Trace" and "Veritas".
I somehow regret reading Veritas because every time I think of it i get that lump in my throat you get when crying.


Member

2:28 am, May 8 2013
Posts: 17



tokyo babylon


Member
2:36 am, May 8 2013
Posts: 68
Member
9:12 pm, May 11 2013
Posts: 8
Mome Basher
Member
10:36 pm, May 11 2013
Posts: 3380
Member

7:27 am, May 12 2013
Posts: 53



Orange (TAKANO Ichigo)
A masterpiece
Watashitachi no Shiawase na Jikan
A materpiece too.
Deep Love - Ayu no Monogatari
and the others Deep Love stories
Rec - Kimi ga Naita Hi
Yonjuukyuu
Hajimari no Niina
________________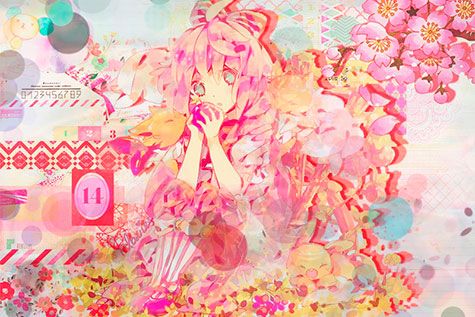 Member

7:40 am, May 12 2013
Posts: 9



suna no shiro


jail bait
Member
1:55 pm, May 12 2013
Posts: 1444
[m]Popoya Love Letter[/m] every friggin time.. i just.. omigawd.
________________
oh please do click this!
The sweeter the apple, the higher the branch. The quieter the fart, the nastier the smell.
GUESS WHO??
Member
3:03 pm, May 12 2013
Posts: 8
u cry a lot

only "Yubisaki Milk Tea"

Last edited by lambchopsil at 5:56 pm, May 13


Member

9:14 pm, May 13 2013
Posts: 32



Let's be a little original (although these answers are true):

1. GANTZ - uber violent gorefest, yes, but some tearjerker moments as well (and not just bloody ones... can you say "100-point menu, option 3"?!)

2. USOTSUKI PARADOX - indeed, a Borderline H, but with a painfully gorgeous super-realistic messy, heartbreaking double-love-triangle plotline

3. HOSHIKAWA GINZA YONCHOUME - a 'sensei + loli' (non-pron) lovestory?
no way, right?! ...*yes, way!*. [sensei's female, ditzy, and pretty hopeless... it's the kid who is pushy, initiates things, and wears the pants in the relationship]

4. MAKO (especially arc 2, "Rooftop Scenery") - ...and, finally, hardcore (!) plot porn, battered schoolgirl + sensei hentai pairing no less. YUP, fer reals. Well, at least here the schoolgirl is all woman, not a kid (except the flashbacks).
Really, almost all of Fuuga's hentais are romantic tearjerkers, but this one reaaaally turns it up to "11". [warning: happy end, but man does it go some dark places to get there. and not over the top tentacle shit, either, but believable real-world dirt and ugliness... truly unbelievable amounts of crap happen to that poor lonely girl before she brute-forces and cajoles her way into sensei's life. if you want to start with a lighter story to get into this author, well, that's what the first arc in the book is there for - also highly recommended, but less of a tearjerker and somewhat less memorable.]


Member

12:55 pm, May 14 2013
Posts: 302



I'm an old stone-hearted pervert
some manga did, but for the moment I don't remember
some scenes in Shin Angyo Onshi did
but recently Crepescule did make me drop tears


Bwahaha~
Member
4:28 am, May 15 2013
Posts: 184
I cry a lot, so there's many mangas that made me cry. But there's only one that made me cry just by thinking about it:
Banana Fish
.