Manga Poll
Manga
is the Japanese equivalent of comics
with a unique style and following. Join the revolution! Read some manga today!
Join #baka-updates @irc.irchighway.net

RSS Feed


Zhenwu Shijie (Novel)
Login to add items to your list, keep track of your progress, and rate series!
Description
From Gravity Translations:
The Human Emperor and his opponents were embroiled in a 33 day long final battle involved the strongest experts. After destroying the Abyssal World and sealing the Abyssal Demon King's godly weapon, a mysterious purple card disappeared into the space-time vortex, and tunneled through infinite space-time.
In the vast wilderness, where martial arts was still slowly growing in its infancy, several peerless masters tried to find their path in the world of martial arts.
A young adult named Yi Yun from modern Earth had unwittingly stumbled into such a world and began tha...
More...
Type
Novel
Related Series
Associated Names
True Martial World (Novel)
真武世界 (Novel)

Groups Scanlating
Latest Release(s)
Status
in Country of Origin
1710 Chapters (Complete)
Completely Scanlated?
Yes
Anime Start/End Chapter
N/A
User Reviews
N/A
Forum
User Rating
Average: 8.4
/ 10.0
(117 votes)
Bayesian Average:
8
/ 10.0
Last Updated
February 10th 2022, 1:27pm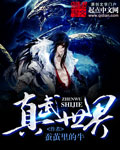 Genre
Categories
Category Recommendations
Recommendations
Author(s)
Artist(s)
N/A
Year
2015
Original Publisher
Serialized In (magazine)
N/A
Licensed (in English)
No
English Publisher
N/A
Activity Stats (vs. other series)
Weekly
Pos #
471

(+226)
Monthly
Pos #
1608

(+252)
3 Month
Pos #
2152

(+1061)
6 Month
Pos #
4751

(+62)
Year
Pos #
5412

(+1220)
List Stats
Note: You must be logged in to update information on this page.



Like a lot of other Asian novels, their writing style is so cringy. The way they over-describe everything makes me want to barf. Especially when a female is introduced. The MC acts like they've never been around a female in their entire life. Though, I doubt these authors ever interact with women, anyways. Women might as well be aliens to them.

... Last updated on March 12th, 2020, 6:35am
In all honesty this story hardly deserve the hype it gets. Author has been going in circles from the very start.

Every arc author would introduce few arrogant "genius" who would look down on MC and ultimately get their asses kicked by MC. 400 chapters and all the antagonists have same personality. It's like in every new arc author just changes the name of character. That's it.

Story so far: There would be a tournament /challenge -> Side characters would tell MC's luck is bad as he is facing some hotshot -> Opponent would look down on MC as MC doesn't have impressive background -> MC would show his awesomeness -> Excellent character shilling -> Repeat.

Instead of fleshing out side characters or improve the world building author would waste chapters on "arrogant genius" who hardly matters. Every arc we will see new arrogant genius with same personality but different name.

... Last updated on May 28th, 2016, 9:06am
I would have more positive things to say if not for the developments around chapter 360, which were pretty disastrous.
The novel is being written day-by-day (translations have caught up), but unfortunately the author tried to do too much business travel while continuing to write daily and so the quality dropped precipitously for a dozen or more chapters, leaving behind a lot of plot holes, or more specifically just a lot of disappointment with a whole bunch of things in the story that now feel largely pointless.
Spoiler (mouse over to view)
Ex:
- I thought having the 'elite youth tournament' between countries determine the alliance's forces' pecking order was a neat way to make the young MC manage to have a huge impact in spite of his relative weakness - BUT NOPE: since everyone got so quickly wrecked by the over-powered enemy, in fact the MC's political victory was COMPLETELY POINTLESS: the MC & gang were like a bunch of chickens deciding how they would organize themselves to fight immortal dragons... (might as well have just gone to the beach and relaxed, 'cos their military has ZERO INTELLIGENCE!)

- I was amazed that, in the space of a dozen chapters, we went from preparing to fight the BadGuy and beast horde(s) for millennia (and hundreds of chapters), to discovering the BadGuy is so strong that they were in fact retarded to dare fight him so all the seniors and the whole country are basically obliterated (losers! Time for the MC to find a better place!), to suddenly the MC is being crippled by the allies of the country he sacrificed everything to be an honest soldier of (damn! MC sure was dumb to have tried to integrate into such a pack of spineless, backstabbing exploiters), to finally reading endless chapters detailing how the OP BadGuy is now fighting so hard and long to free the now-damsel-in-distress MC...

- I thought the MC was going to take care of his clan / family, especially since he was so proud and happy to have set up a manor for them and all that - I even hoped he would at some point start to synergize with them, but NOPE. They are just forgotten, after having first been explicitly left behind by the MC to die to an imminent beast horde attack. 'See you later! Thanks for going against the grain and being kind to the MC when he was weak and unpopular as a small child! Eat sh%t and die, suckers, 'cos now the MC only cares about getting himself a smokin' hot gf with a magical Yang body!

... Anyhow, there are lots more things and even semi-important side characters that seem to have been completely forgotten, but even if the author ropes them back in later, it's just going to be awkward. Where is the MC going? It seems to change day by day, without him accomplishing his previous goals!
To make things worse, at one point the author got angry with his fans for daring to criticize these developments, which only served to show how the author lacks the ability to see certain glaring, obvious flaws in his work, which makes you think there is much less hope of improvement then!
----
That being said, up to that point I actually enjoyed the story, but I think we are seeing here the big problem with publishing daily for so long: some things were not well thought out (how can they be, when in such a rush, and when you can't undo anything?).
I think the author overestimates his own intelligence (by a lot). If he wants to write a better story, then he probably needs to spend a year (or more) working on it (like a regular author), so he can work out all the details to perfection, or otherwise he needs to accept that he's just writing pulp fiction, and seemingly without even a care for coherence or memory of past chapters. Being in denial about what he is doing or what he is able to achieve is not good.
Anyhow, what I enjoyed for the first ~300 chapters was that the conflicts were generally better than most Wuxia out there because the enemies were a bit smarter than usual (thus the tension was higher) and also because the MC generally smartly stayed on the right side of karma, so he felt more deserving of his good luck than most wuxia MCs.
But then later on he revoltingly 'forgets' hundreds of people he faked caring about, which makes whatever he is saying/doing from then on become totally uninteresting: who cares about the promises or emotional bonds of a dirty little scammer/liar who lies to himself so easily that he conveniently 'forgets' about people as soon as they become bothersome to think about - after all, it's so much more fun for him to focus instead on some dumb new grill so he can get laid, huh!
---
.... All-in-all, I just can't get over how condescending and self-absorbed the author was in his comments - especially considering how bad the story got from then on. I think he is very stupid, on very many levels. I doubt I will bother reading any of his other stories, because he is frankly very insulting to my intelligence, due to how stupid, unaware and yet simultaneously condescending he is.
...
Last updated on October 8th, 2016, 11:28am
I can't believe I'm saying this, but I think I've finally found a readable wuxia novel. Usually, I find the protagonist too evil for my taste. Always extracting petty, brutal revenge on every people that offend him. The protagonist is still ruthless but he's not smug about it and is not in the habit of lording it over people. The author at least gives his focus on giving us an exciting story. It's straight forward but I've grown to enjoy it very much. Binge read it in two days. Would definitely recommend if you're looking for a good addicting, read.
I can see the potential romance but no romance so far,
Yun Che says even if you're at the very top of the universe if you don't have someone to share it with you, it's still nothing!!!
Well see in the later chapters then!
and this novel is definitely a must read!
Story is good, plot is good, characters are better, even though the pace is kinda slow it's still good imo, author explained enough bout the cultivations, techniques and battle descriptions, etc. Even though there's lot of explaining, it's not boring. Author knows when to time skip.
I like the plot about
Spoiler (mouse over to view)
Girl got a pure yin body, can't improve further but girl still badass, MC tries to find a way about curing her, The Elder told MC about intercourse inject Yang energy to neutralize the extreme yin energy inside the girl
kinda waiting for that to happen and how it will be described lol.
Anyways, you would definitely enjoyed it, especially the brick! About the brick?
Spoiler (mouse over to view)
Find it yourself thru reading the novel
...
Last updated on April 2nd, 2016, 4:33pm
i like stories where the author spends some time on world building and giving their characters a unique personality, rather than them being a typical bundle of traits. so far, yi yun is almost as quirky and funny as zuo mo (world of cultivation), though he is leveling up a lot faster and his thinking isn't as skewed.
i don't thinks its slow, but i can see how people with shorter attention spans would think so.
if you find this story slow than you'd probably like more typical xian xai like martial god asura and peerless martial god better.
The story is long-winded but very interesting in my opinion. Kind of like whether you like Only Sense or think it's a good book to fall asleep. The later arcs have good action and hilarious scenes. And of course the limelight scenes that have been anticipated are worthwhile. I ended up doing a two day marathon to catch up to the present chapter.

... Last updated on March 13th, 2016, 2:34pm
Yes if you were to compare this to other xianxia novels it would be considered slow, but it doesn't feel out of place here. The pace works very well with the story and really makes it a memorable journey.
I marathoned this in 3 days. Even while marathoning I could feel the slow pace. But I will tell you what, I havent had so much fun reading a novel in a long while. This is definitely worth the read and the slower pacing is its only flaw. ZTJ novel is actually slower than this one and I still enjoy it a lot, so this slow pace it's not that big of an issue at all. The author does a wonderful job of making you excited for the future which makes it hard to stop reading.
the story so far, world building, character development, character interaction are all pretty good. I would recommend trying it but the author is an absolute snail. at the start the plot is moving at moderate pace. but from around chapter 160ish, the speed is torturing. the author SPENDS TWO TO THREE CHAPTER DESCRIBING STUFF that could be done with atmost two paragraphs.
the,useless info dump is killing my interest in this novel.

NEW OPINION:
This author is bullshit. why does he keep repeating the same thing and fill up pages with junk info. I mean I just read new chapter. where first half he dpends describing the laws from bottom to top. the next half he describes THE SAME DAMN laws from top to bottom.

... Last updated on February 29th, 2016, 7:15am